This chocolate cake is one of my most favorites, I always bake this cake if I'm baking for a party and it has never failed me! This recipe is by Ina Garten and is one of the tastiest chocolate cake you can ever make! I have made this cake many many times and I am yet to come across someone who does not like this cake. Everybody I bake this cake for, absolutely loves it!
It is such a moist and delicate cake that it will just melt in your mouth! You don't have to soak this cake with any syrup as it's already so moist and soft. You can frost this cake and leave it in the refrigerator and it will still remain soft and moist!
CHOCOLATE CAKE
Preparation time 20 mins | Baking time 35 mins | Serves 8-10
Ingredients (My 1 cup = 240 ml)
All purpose flour (maida) - 105 gms

Sugar - 2oo gms

Cocoa - 45 gms

Butter milk - 120 ml

Oil - 60 ml

Baking soda - 1 tsp

Baking powder - 1/2 tsp

Eggs - 1

Hot water - 120 ml

Instant Coffee - 1 tsp (I use nescafe)

Vanilla - 1/2 tsp

Salt - 1/2 tsp
Method
Pre heat the oven to 180 degrees C and line and grease an 8 inch cake pan.
1. Beat the eggs and vanilla until it's light and fluffy.
2. Add the sugar and beat for 2 minutes.
3. Add the oil and buttermilk and beat again.
4. Sift in the flour, cocoa, baking powder, baking soda and salt.
5. Add the coffee to the water and boil the water.
6. Add the hot coffee and beat the batter gently until it comes together. Do not over beat.
7. Pour the batter into the prepared pan and bake in the pre heated oven for 35-40 minutes or until a skewer comes out clean.
8. Once done, remove the cake pan from the oven and let it cool completely.
9. Then remove the cake from the pan gently.
To Frost
I used chocolate ganache to frost the cake. You can use whipping cream or buttercream too. Check out this post on how to frost a cake easily.
Notes
1. You can bake this cake in two 6 inch pans too. The timings will reduce.
2. Make sure the sugar dissolves completely.
3. This is a liquid batter, if using a springform pan, make sure the edges close well. Otherwise your batter will run out.
4. Check out this post on how to make buttermilk for cakes.
Until next time,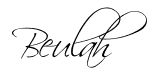 Share this post if you found it useful!