I have never been a fan of buttercream frosting so I always hesitate to make buttercream for all my cakes and cupcakes. I always prefer whipped cream and ganache. But I realized that everybody is not like me! There are people who prefer and some who love buttercream! So when I made these egg free chocolate cupcakes for my dad's office I chose to make this chocolate butter cream for them.
I should say this turned out to be delicious! Every body simply loved the cupcakes with this buttercream. I got calls from my dad's office, to tell me how much they loved it!
This recipe makes enough to frost a 8 or 9 inch cake. I halved this recipe to frost my cupcakes. I got this recipe from an ace baker who runs her own business Sugar Bowl - Candida, who was kind enough to share this recipe! It's such a wonderful recipe to frost a cake and pipe with it too!
CHOCOLATE BUTTERCREAM
Preparation time 10 mins | Makes enough to frost a 8 inch cake
Recipe source - Candida Rodriguez
Ingredients
Unsalted Butter - 130 gms (at room temperature)

Icing sugar - 455 gms

Cocoa powder - 65 gms

Fresh cream (or) milk - 4 tbsp

Vanilla extract - 2 tsp

Salt - a pinch
Method
1. Beat the butter till it's soft. Sift in (or pre sift and add) the cocoa powder and icing sugar and beat it well.
Notes
1. I used milk for this recipe, you can use fresh cream too.
2. Adding a pinch of salt balances out the sweetness of the buttercream to some extent.
3. You can add 1/4 tsp coffee powder too.
4. The step wise photos show a halved version of the above recipe.
Until next time,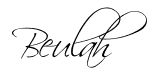 Share this post if you found it useful!