Hi there! Welcome to my space! My name is Beulah Arun, Dentist by profession,
a happy (read harried!) mom and wife!
! I am the author, writer and photographer of Full Scoops.
I live in South India with my
two young children, aged 8 and 6 yrs and a wonderful supportive husband.
On a personal level,
I'm a simple, reserved person, love to read books, hate watching TV, a complete perfectionist with a drive to succeed! I love the simple things of life and I love Jesus!
I love to cook and bake and I'm still learning everyday! I started this blog to collect some of the wonderful recipes by two awesome cooks in my house - my mom and my anni. This blog serves as a clipboard to me, where I can come back anytime to see the tweaks I made to their recipes and the countless other recipes I've tried from the internet!
All my recipes are ridiculously simple but I can guarantee you that these recipes will win you lots of name and fame and make you appear as the best baker and cook to your family!
As and when my babies give me time, I will keep updating this blog. I hope to fill this space with some of the recipes I love!
If you want to contact me, do mail me at blogfullscoops@gmail.com or you can connect with me through my facebook page, google plus, pinterest board or twitter.
I have started two YouTube channels recently, a Tamil and English channels where I post recipe videos, product reviews and travel videos. Do visit and subscribe to my channels.

English channel - https://www.youtube.com/channel/UC5mGB2xEfutFTSqmfBy1qHA?view_as=public
Tamil channel -
https://www.youtube.com/channel/UCj-bOlJelx_FcAdjmzPdY_w?view_as=public
P.S - My facebook message box is filled with feedback from people who have tried recipes from this blog, I encourage you to write those feedback's in this blog too, under the respective posts so that others may benefit and if you have taken photos of those prepared dishes, send it across to blogfullscoops@gmail.com and I will add it in the tried & tested album!
Thanks for stopping by!!
Abundant blessings,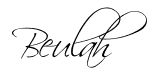 Share this post if you found it useful!