I have had many requests for an exclusive post on how to frost a cake. I have never done this before since there are plenty of celebration/party cakes on my blog and each of those recipes has step by step photos and instructions on how to frost a cake. But anyway, finally I decided to make a separate post on it!! So here it is!
I am not a professional baker, I am just a simple home maker who loves to bake so my cakes and frostings are simple too. If you're like me, then this post is for you!
What you will need
Fillings

Cake board

Knife

Offset Spatula

Piping bag

Nozzle

Cake stand
Cakes
- Once the cake baked, let it cool and cling wrap the cakes and refrigerate or freeze it for a couple of hours. This makes it easier to cut the cake. After 2 hours, take the cakes and cut off the dome of the cake. Your cakes need to be level for you to have a beautifully frosted cake.
Fillings - You can fill the cake with the same frosting you are going to use or you can fill the cake with something else, like jam or caramel. So keep the filling ready.
Frosting - To frost a cake, you need some kind of frosting. Although there are plenty of frostings, the most common frosting used is buttercream, whipped cream and chocolate ganache. I use whipped cream for most of the cakes and the following instructions use whipped cream but you can follow the same instructions and use any other frosting too. Check out the other frostings that I've used here.
Cake Board - You will need a sturdy cake board to place the cakes on it firmly but if you just want to serve the cakes for your family, you can use a plate as well. Make sure the cake board is slightly larger than the size of your cake. You can also make your own cake board by cutting a thick card board and covering it with aluminium foil.
Knife - You will need a sharp serrated knife to cut the cake into layers. You can use knives or buy a cake cutter which will help you to cut the cakes neatly.
Offset spatula - An offset spatula helps to frost the cake easily so I would recommend you to get one if you will be frosting lots of cakes. There are different sizes of spatulas, I would suggest you buy the smaller one. I have 3 different types of small spatulas, which helps me a lot while frosting. These are around 4 inches. I have 2 larger spatulas but I never use it since I only bake small cakes. If you don't have an offset spatula, you can make do with a spoon and knife.
Simple syrup / sugar syrup - Use this simple syrup to soak your cakes to keep it moist. Add about 1/4 -1/3 cup of sugar to 1 cup of water and bring it to a boil. Once the sugar dissolves, let the syrup cool and brush your cakes with this syrup before applying filling/frosting on the cakes. You can add some flavor/alcohol to this simple syrup too. I like to use grape juice for my chocolate cakes. Make sure you don't use too much to soak the cake, just a few tbsp will do.
Piping bags/Pastry bags - A piping bag is needed to fill it with the frosting and pipe around the cake. I always use a disposable piping bag as it's easier to clean than the reusable one. If you don't have a piping bag, you can use any plastic bags or ziplock bags by cutting off the corner but it might not be very convenient to use.
Nozzles - If you are serious about frosting cakes, then you can buy different kinds of nozzles. I only have a few and rotate between those.
Cake stand - A rotating cake stand, makes it very easy to frost a cake. However, I don't have one (yet 😊) and it hasn't hindered me in frosting my cakes.
Detailed Steps
1. Prepare the filling and frosting when the cakes are chilling in the fridge.
2. Which ever frosting you use, make it and let it rest in the refrigerator or at room temperature - depending on what frosting you use.
3. Take a piping bag and cut the tip, insert any nozzle. Fold the edges of the piping bag and put it in a glass.
4. Spoon some frosting (I used whipped cream) into the piping bag. Release the edges and push the cream to the end. Press around to remove air bubbles.
5. This bag is for decorating the cake. Leave this bag in the refrigerator, so it doesn't melt, until we finish assembling the cake.
6.
Place a dollop of frosting on the cake board and then place the cut cake on it so that the cake doesn't move about.
7.
Cut off the dome of the cake and s
lice the cake in half with a sharp serrated knife and place the bottom layer on a cake board or serving platter. Drizzle the bottom layer of the cake with sugar syrup or the cherry syrup or grape juice.
8. Place some whipped cream on the bottom half of cake and spread evenly. For this cake, I just used the frosting as a filling. You can choose to fill the cake with something different like ganache, jam or caramel. You can also add fill ins like chopped cherries, chopped fruits or chopped nuts or biscuits.
9. Place the other half of the cake over whipped cream and make sure it's centered. Soak that layer with sugar syrup too. Add some more whipped cream on top and spread using a spatula or knife or spoon.
10.
Spread a thin layer of frosting along the sides of the cake, to seal the crumbs and refrigerate the cake for 20 mins. This is called a crumb coat. Then add a thick layer of frosting along the sides and top of the cake. Smooth it well with a spatula.
11. You can also dip the spatula in hot water and wipe gently and run it along the sides and top of the cake. This will make the frosting smooth. Or just use a bench press and run it along the sides of the cake. Refrigerate again for 20 mins.
12. Once you spread cream on the cake, do not use the same spatula to dip into the bowl of whipped cream. The cake crumbs will make the whole whipped cream brown. Use separate spatulas or wipe clean before dipping in to scoop more cream.
13. You can cover the sides of the cake with chocolate shavings or chopped nuts or sprinkles. This will hide an untidy finishing.
Take chocolate shavings in your hand, tilt the cake slightly and carefully and press the chocolate shavings along the sides of the cake.
14
. Add more chocolate on top of the cake.
15. Take a wet cotton and clean the sides of the cake board.
Refrigerate the cake for 30 minutes.
16. Now take the piping bag from the refrigerator and pipe any designs over the top of the cake and also pipe a border along the lower end of the cake.
17. Place cherries, more chocolate, nuts on top of the cake.
18. Cover and refrigerate the cake.
Chocolate shavings
There are 3 ways by which you can make chocolate shavings. Take the chocolate from the refrigerator and let it come to almost room temperature. It should not melt too much and it should not be too cold.
1. Keep the chocolate bar on the table, using a knife, shave the chocolate.
2. You can use a vegetable peeler to make chocolate curls.
3. Or simply use a chopping board to make thin chocolate slices.
Double Bagging
1. This is another way to add the frosting to the piping bag. I find this method easier when frosting a large cake.
2. Put the nozzle in one piping bag and add the frosting to another piping bag. Now insert the piping bag into the piping bag with only the nozzle.
3. This way when you run out of frosting, just take out that bag and put in another piping bag with frosting.
4. You can also 2 different colors to get a beautifully colored frosting.

Until next time,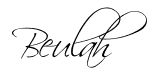 Share this post if you found it useful!