I always prefer whipped cream frosting, you will find only whipped cream and ganache frosting in my blog since I hate buttercream!! The most number of queries I get is about whipped cream so I decided to write a detailed post on the whipped cream I use. Hope this will clarify all your doubts.
What is heavy whipping cream
Heavy whipping cream or double cream is high in fat content (more than 40%) and that's what is used to frost cakes. All over the world you get dairy heavy whipping cream but unfortunately in India we do not get dairy cream that can whip well. So we use non dairy heavy whipping cream which is soy based.
The advantage of using non dairy whipping cream is that it is very stable compared to dairy creams. Some of the non dairy whipping creams are Tropolite, Rich, MerryWhip etc. These are the creams I use.
Amul Fresh Cream
The dairy cream that we do get here in India is Amul Fresh Cream which has only 25% fat content. You need a cream that is beyond 35 - 40% fat content to whip to stiff peaks. Amul Fresh Cream does not whip to stiff peaks. You can break your arms and whip it but amul fresh cream does not whip to stiff peaks. You will get soft peaks but you cannot pipe designs with it.
Milky Mist & Nilgiris Fresh Cream
Milky mist (medium or high fat) and Nilgiris fresh cream are new to the market in India and does have a high fat content (about 33-39%) but it is extremely unstable. I have tried both these creams and did not like it. You can use these creams to pipe designs but the pack needs to be fresh. Most of the time the cream is already split and spoilt. But there are many who have used these creams successfully. Also you need to be extremely careful while whipping since it becomes butter in no time. So watch like a hawk!
Non Dairy Heavy Whipping Cream
Now let's see more details about the non dairy heavy creams. These creams come in 1 litre or 2 litre packs and they are pre sweetened. You need not add sugar to these creams while beating but if you do prefer a bit more sweetness, you can add 1 tbsp.
How to Store
These creams need to be kept in the freezer. You can keep this cream for 1 year from the date of manufacture, if stored properly (without frequent prolonged power cuts). I buy 1 litre packs and it stays good for many months. What I do is, open the pack and scoop out with an
ice cream scoop
or ladle or
spoon
or fork
, the amount that I need and close the pack well and re freeze it.
If you bake and frost a lot of cakes and therefore can finish the pack in a couple of days then you can thaw the entire pack and pour out the amount you need. I don't use cream often and I use only about half to one cup at a time and this is the way I store my cream. If you thaw the entire pack and re freeze it, it might get spoilt easily.
Thaw only the amount that you need, either in the refrigerator or the kitchen counter. I put the scooped out cream in a steel bowl and refrigerate it until it thaws completely because it is best to use chilled cream while whipping.
The other method to store is, you can thaw the entire pack and store in separate small containers or ziplock bags. You can put 1 cup of cream in each box and freeze it and thaw only the amount you need.
What you will need
Whipping Cream - 1 cup

Vanilla extract - 1 tsp

Steel Bowl

Hand mixer

Ice bath (if using)

Icing sugar

Gelatin (if using)
How to use
1. Scoop out the amount of cream that you need and put it in a steel bowl. You can use an ice cream scoop or even a fork. Cover the bowl and refrigerate it until it thaws completely. Usually I frost my cakes in the night after my kids go to bed so by late evening I scoop out the cream and leave it in the fridge and by the time I need it, it is completely thawed and ready for my use.
So scoop out a couple of hours before you need to use the cream. Also leave the beaters in the freezer. The cream, bowl and beaters should all be chilled.
2. When it's thawed completely, add 1 tsp vanilla extract to 1 cup of cream and start whipping at low speed. Generally it is advised to whip the cream over an ice bath. I'm too lazy to do that! You could try if you're a beginner.
3. Add
1 tbsp of icing sugar and g
radually increase the speed to medium and then high. Whip slowly and be patient. For 1 cup of cream it will take about 7-10 minutes (approximately) for stiff peaks to form.
4. Over beating will cause the cream to turn to butter. If that happens, add more whipped cream and beat lightly, it might come back. I have never overwhipped to form butter but have read that you can bring it back by adding more cream.
5. The cream doubles in volume so use an appropriate vessel to whip the cream. Once the cream is whipped stiff, even if you turn your bowl upside down, the cream will not move.
How to stabilize
Non dairy whipping cream is generally very stable and you need not add anything to stabilize unless it's a very hot and humid day. If you do want to stabilize, you can use gelatin or corn flour.
Gelatin - For every 1 cup of cream - add 1 tsp gelatin mixed in 4 tsp water. Sprinkle gelatin in water and let it bloom for 5 minutes. Then heat it for 30 seconds, it will become a clear solution. Let it cool and then add.
Adding gelatin at soft peak stage
Corn flour - In 1/4 cup of cream add 1 tsp of corn flour and cook this mixture until it's thickened. Let it cool. Beat the remaining 3/4th cup of cream and then add this mixture.
Start beating the cream and when you see distinct beater marks or at soft peak stage, add the cooled gelatin or corn flour mixture and whip again to stiff peaks.
Stabilizing agents are not needed for non dairy creams as they are already quite stable. You can simply add icing (which already has corn flour in it) and beat till stiff peaks are formed.
How to color the cream
You can add any gel based color to the cream. I use americolor. I don't use much and use only rarely. Usually 1 or 2 drops of color is enough. If you want a dark shade then add more.
You can also add fruit purees, nutella, peanut butter, cocoa powder, ganache and many more to flavor your cream. If you beat the cream for 8 minutes, then add the color or fruit puree at 5 minutes and whip again till stiff peaks.
If you add the color after stiff peaks, you might over whip.
How to pipe using whipped cream
Once you whip the cream to stiff peaks, refrigerate the cream for about 20-30 minutes. It will set beautifully. Fit the piping bag with a nozzle and fill the cream. Add only little by little. Do not over fill the bag, since the warmth of your hand can also melt the cream.
Leave the bowl of cream in the refrigerator and fill little and re fill often.
If the cream in the piping bag loses it's stiffness, refrigerate for 10 minutes and pipe again. If your entire cream looses it's effectiveness, you have to whip the cream again. Hence it's better to fill little by little.
There are 2 ways to fill a piping bag to pipe. Fit the nozzle and add the cream directly or add the cream to another piping bag and insert it into the main piping bag with the nozzle. This is called Double Bagging.
First method of adding cream to piping bag
The second method is better if you have a large batch to pipe.
Second method of adding cream to piping bag - Double Bagging
Fill the bag with the cream and press around to remove air bubbles and pipe a little into the bowl to check if all flows well.
You can fill the bag with 2 colors of cream too.
Storing the remaining cream
You can keep the remaining cream in the fridge, covered, for a couple of days. Beyond that it's better to use it up or discard.
Do check this post on How to frost/ice a cake easily.
You can pipe such rosettes if your cream is whipped as mentioned above
Side Note
Please don't think since non dairy whipping cream is soy based it's healthy! It has a lot of trans fat. Any day, dairy cream is more healthy compared to non dairy ones!
Hope this post helped clear some doubts. Enjoy!
Until next time,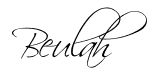 Share this post if you found it useful!