I have baked plenty of banana breads but this is my latest and most favorite on! Full of flavor and taste, this cake is simply delicious! A simple trick and this cake is truly delightful! This banana bread uses a bit of sliced bananas and that makes this cake so tasty, packed with banana flavor!
BANANA BREAD
Prep time 20 mins | Baking time 60 mins | Makes one 9 inch loaf
Source - here
Ingredients
Banana - 3 medium, divided

Butter - 1/2 cup, melted

Sugar - 1 cup

Flour - 1.5 cups

Eggs - 2

Yogurt/sour cream - 1/2 cup

Baking soda - 1 tsp

Cinnamon powder - 3/4 tsp

Chocolate chips - 1/2 cup

Walnuts - 1/2 cup, chopped

Salt - 1 tsp

Vanilla - 1 tsp
Watch this video in English
Watch this video in Tamil
Method
1. Pre heat the oven to 180 degrees C. Line and grease a 9x5 inches pan.
2. Mash two bananas in a bowl and slice the 3rd banana into small thin slices.
3. Add the butter and sugar in a large bowl and beat well.
4. Add the eggs and vanilla and beat well. Add the yogurt and beat again.
5. Place a sieve over the bowl and add the flour, baking soda, salt and cinnamon powder. Sieve into the bowl.
6. Mix gently until the batter is well combined without any lumps.
7. Add the chocolate chips and walnuts and mix well.
8. Add the mashed banana and sliced banana and combine.
9. Transfer the batter to the prepared tin.
10. Bake in the pre heated oven for 60 minutes and then reduce the temperature to 150 degree C and bake for another 15 minutes or bake until a skewer comes out clean.
11. Once done, remove the pan from the oven. Once the cake cools down, remove from the pan.
Notes
1. This cake is extremely soft and moist.
2. If the top of the cake browns too fast, place an aluminium foil or baking paper on top of the cake pan and continue to bake.
3. Watch the video for step wise instructions.
Bible blessing -
May He send you help from the sanctuary And support you from Zion! Psalm 20:2
Until next time,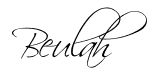 Share this post if you found it useful!