For an Indian especially a South Indian, no meal is complete without curd! Every meal ends with a bit of curd rice. Even biryani has raita made with curd! I think a major portion of Indians cannot survive without curd! I know I can't!!
I simply love love love curd! My perfect comfort food is a delicious bowl of curd rice with appalam and some pickle! Kids too love it!
Making curd at home is super simple and easy! And it tastes a million times better. The curd I make is thick, really thick, not even a little bit watery. I set curd at home and it works every time. I hear a lot of stories about store bought curd, that they use setting agents...I don't know if it's true but why go for store bought ones when you can make fresh and delicious curd at home in a few hours!
Curd is one of the basic essentials in an Indian kitchen. You can make buttermilk or lassi during summer and that tastes good too. It is also a very good, natural probiotic and very good for health.
What milk to use
If you want a very thick and creamy curd then use full fat milk.
When you boil milk, make sure you don't add any water to the milk. Not even a little bit. Some people have the tendency to wash the milk packet with a little water and add it to the boiling milk. That water also should not be added.
Boil the milk well and let it come to almost room temperature. The milk should not be cold but slightly warm to touch.
My good friend Suganya tells me that in US she uses 2% milk and gets very good curd.
Starter curd
You need about a tsp to a tbsp of starter curd, depending on the weather. For this you can use curd from your previous curd mixture or you can use store bought curd too. But use good thick starter curd. Whisk the starter curd and then add it to the milk.
To get an even thicker set curd, you can hang this starter curd and then add it to milk. To do that, whisk the starter curd and then put it in a small tea strainer with a bowl underneath. Let it drain for 30 minutes. Use this hung curd as the starter curd and add it to the boiled milk.
I have not done this. I make pretty good curd without using hung starter curd!
Vessels used
You can set the curd in any vessel. Glass, plastic, stainless steel, mud pots. I personally prefer setting my curd in mud pots (Munn chatti). These pots have a tendency to absorb extra moisture and gives you a very thick curd. For this post I used a plastic bowl to show that you can make thick curd using any vessel.
Setting curd in winter
During extreme cold weather, it takes a lot longer to for the curd to set. At these time, add the starter curd to the warm milk and close the lid and wrap the container in a towel and leave it in a warm place, like the top of the refrigerator or switch on you oven/microwave for a few minutes, then switch it off and leave the container inside. The warmth that you have created will set the curd. Also use a little more starter curd than usual.
HOMEMADE YOGURT
Preparation time 10 mins | Setting time 5-8 hours | Makes 2.5 cups of curd
Ingredients
Full fat milk - 1/2 litre

Starter curd - 1/2 tbsp

Sugar - a tiny pinch (optional)
Watch the video in English
Method
1. Boil milk in a vessel and let it come to almost room temperature. The milk should be warm to touch.
2. Pour the milk in a container or bowl. Add the starter curd and mix well.
3. Make sure the starter curd is mixed well and not sitting in one corner of the bowl.
4. Add a tiny pinch of sugar and mix again.
5. Cover the container and let it rest for 6-8 hours. I mostly leave it overnight.
6. Once it's set, refrigerate the curd otherwise it will turn sour.
7. You can keep the curd in the refrigerator and use for a week.
Notes
1. Do not set the curd in the vessel that you boil the milk in. Use a separate container.
2. If your curd hasn't set well then maybe your milk was too hot or too cold.
3. Adding sugar is optional. You can still make very good curd without adding sugar. But adding it will definitely give you super thick curd.
4. If you do add sugar, make sure you add only a tiny pinch. Like only about 10-15 tiny crystals.
5. If you live in a hot climate then refrigerating the set curd is a must otherwise the curd will turn sour.
6. If the weather is very hot and humid it tastes less time for the curd to set. Colder the climate, it takes a little longer.
Until next time,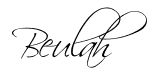 Share this post if you found it useful!