Carrot is one of my most favorite vegetable. Even when I was young, carrot was a vegetable that I ate without cribbing. I think I must have eaten only drumsticks, potatoes and carrots as a child! I love adding carrots to my bakes, I have already posted lots of recipes using carrots and the carrot cake that I have posted already is one of my most favorite cakes, only next to chocolate cakes!
This time I wanted to try out an egg free version of carrot cake and I must say, you can never go wrong with carrots. The flavor is pretty deep and intense especially with the cinnamon and nutmeg. I love to bake my carrot cake a day in advance and let it rest for 24 hours and then all the flavors seep in and infuse making it delightfully delicious!
EGG FREE CARROT CAKE
Preparation time 20 mins | Baking time 30 mins | Makes one 8" cake
Ingredients
Carrots - 1 cup, grated

Brown sugar - 3/4 cup

All purpose flour - 1.5 cups

Oil - 1/4 cup

+ 2 tbsp

Milk - 1/2 cup + 1 tbsp

Baking powder - 3/4 tsp

Baking soda - 1 tsp

Cinnamon powder - 3/4 tsp

Nutmeg powder - 1/4 tsp

Salt - 1/4 tsp

Raisins - 1/4 cup

Vanilla extract - 1 tsp

Walnuts - 1/2 cup, chopped (I did not add)
Here are some other carrot bakes and recipes
Method
1. Wash and clean the carrots, grate them and set aside. Pre heat the oven to 180 degrees C and grease and line an 8 inch baking pan.
2. In a large bowl, add the oil and brown sugar. Beat for a few seconds.
3. Add the milk and beat well until the sugar crystals are dissolved.
Add the vanilla and beat again.
4. Sift in the flour, baking powder, baking soda, salt, cinnamon powder and nutmeg.
6. Transfer the batter to the greased tin and bake for 30 minutes or until a skewer inserted comes out clean.
7. Remove from oven and let the cake rest for 10 minutes and then remove from pan and cool completely.
Notes
1. Don't skip adding the cinnamon powder, nutmeg powder, raisins and walnuts. These are all classic combination with carrot cake.
2. I did not have any walnut at hand so left it out but adding it gives a nice crunch to the cake.
3. If using walnuts, dust the nuts with some flour and toast it before adding to the batter.
Until next time,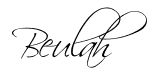 Share this post if you found it useful!