This is one of my mother's specialty, she makes delicious kara kuzhambu and we truly enjoy it. One such Saturday she made this sundakkai kara kuzhambu and we had such a filling meal that afternoon and I wanted to share that recipe in my blog. She made the kuzhambu with fresh sundakkai, you can make it with dried ones too. My mom uses a lot of garlic and onions in her kara kuzhambu because of it's medicinal values and it makes the kuzhambu tasty too, you can reduce the amount of garlic added. Our kara kuzhambu is more like our marunthu kuzhambu.
Sundakkai is called Turkey Berry in English and it is rich in Calcium, Iron, Vitamin A.
We can use the fresh Turkey Berries plucked from the plant and also we can consume it in the dried form. It is better to have the fresh Turkey Berry than the dried one. It has the potential to kill the germs and also acts as a medicine for cold, it helps in problems related to the chest and stomach. And people who have diarrhea, stomach ache, piles, tuberculosis should use Turkey berry as a part of their food. And taking Turkey Berry regularly will help in strengthening the nerves.
Source - here.
SUNDAKKAI KARA / PULI KUZHAMBU
Preparation time 10 mins | Cooking time 20 mins | Serves 3 - 4
Ingredients
Sundakkai - 3/4 cup

Shallots - 3/4 cup

Garlic - 3/4 cup

Onions - 2 medium

Tomatoes - 5 medium

Pepper corns - 1 tbsp

Hing (Perungayam) - 4 small pieces or 1/4 tsp

Fenugreek seeds (vendhayam) - 1 tsp

Turmeric powder - 1/2 tsp

Coriander powder - 1.5 tbsp

Red chilli powder - 1 tsp

Aachi kuzhambu masala - 1 tbsp

Coconut paste - 2 tbsp

Tamarind water - 1/2 cup

Cumin powder - 1 tsp

Curry leaves - 1 or 2 sprigs

Salt - to taste

Oil - 3 tbsp
Method
1. Grind the medium sized onions and tomatoes to a paste and set aside. Grind a 1/4 cup of coconut to make about 2 tbsp of paste and set aside.
2. In a kadai, add the oil and wait for it to heat up. Once the oil is heated up, add the shallots and garlic. Saute for a couple of minutes.
3. Add the curry leaves. Then add the hing (perungayam), pepper corns and fenugreek seeds (vendhayam) and cook for a couple more minutes in medium heat.
4. Add the sundakkai, mix in. Add the tomato and onion paste and cook for about 5 minutes.
5.
Add the masalas - turmeric powder, coriander powder, red chilli powder, aachi kuzhambu masala and salt mix well and cook for two more minutes.
6. Add the coconut paste and mix in. Now add the tamarind water and cook for a few more minutes.
7. Add half cup of water and cook for five more minutes. Then add the cumin powder and mix well.
8. Cook until it reaches your desired consistency. If you like you kuzhambu thick, then let it cook well for about 8 minutes until it thickens up nicely.
Notes
1. Adjust the tamarind water to your desired taste. If you prefer a more tangy kuzhambu, add a little more tamarind water and reduce one tomato. We don't like adding too much puli (tamarind) as it's not so great for health.
2. If you prefer a thick kuzhambu, don't add water or add very less water while you cook.
3. If you don't prefer adding so much garlic, reduce to 1/2 a cup. My mum adds a lot of garlic and shallots.
4. My parents use the raw perungayam chunks, they don't use the powder (as you can see in picture 8), you can use the store bought hing powder.
Until next time,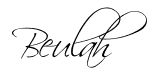 Share this post if you found it useful!