My kids love Peppa Pig, they absolutely adore Peppa and George and to tell the truth so do I! It is one of the cleanest cartoon shows around and my kids have learnt so much from the show. I am really grateful to have stumbled upon this cartoon series. Especially because I hate Chota Bheem! I can't stand bheem and his friends and I am so so happy that my kids are not exposed to that silly show.
And of course my kids love chocolates just as any other kids! So when I got this Peppa pig mould, I was so excited to surprise them with some chocolates and boy, they were so thrilled and excited! Identifying the characters and choosing which character they would like to eat, they had so much fun! And not just my kids, I have a niece and a nephew who adore Peppa as well and I can't wait to make these chocolates for them and get them excited as well! I have to mention a special thanks to my husband's friend, Navin, who gave us this mould.
There are two ways to make chocolates at home, using cocoa powder and using chocolates and I have made these chocolates using dark compound chocolates. It's way too simple and easy to make these. It just takes a bit of time for the melted chocolate to cool down. You can use which ever mould you have and add anything else to the chocolate too (check notes)
HOMEMADE CHOCOLATES
Preparation time 10 mins | Setting time 5 mins | Makes about 15 (check notes)
Ingredients
Dark compound chocolate - 1 cup (2 parts)

White compound chocolate - 1/2 cup (1 part)

Add ins of your choice - nuts, fruits, coconut, dried fruits
Method
1. Chop both the chocolates into smaller pieces. Place the chocolates on a double boiler or microwave safe bowl and melt the chocolate.
2. I used a double boiler. Take a saucepan and fill with a little water. Keep the bowl of chopped chocolates over the saucepan and heat the water. The water should not touch the bowl with the chocolates. Keep stirring the chocolates, it will melt by the steam that arises from the boiling water below.
3. Once the chocolate is melted, allow it to cool. Stir often so that the chocolate doesn't harden again.
4. With a spoon, pour the melted chocolate into the moulds, clean the edges of dribbled chocolate and tap lightly to remove air bubbles and to ensure the chocolate goes into every crevice of the mould.
5. Place the mould in the freezer for 5 minutes or refrigerator for 15 mins.
6. Remove from the freezer and slowly de mould the chocolate by pressing the mould or tapping lightly on the counter.
If you live in a super hot and humid city like mine, o
nce you remove from the mould, put the chocolates in an air tight box and refrigerate! If you want to gift them, you can wrap the chocolates in colorful wrappers and then gift them.
Notes
1. The amount of chocolates needed depends on the size of the mould you use. Increase or decrease the amount of chocolate based on the mould you have.
2. You can use half of white compound and half dark compound. I used more dark compound since my kids like the taste of dark chocolate. Or you can use only dark chocolate.
3. You can mix in chopped nuts, dry fruits, chopped fresh fruits, orange zest, liqueur, cinnamon, chopped candies, flavors like vanilla, mint, butterscotch. The sky is the limit!
4. Make sure the mould is dry.
5. Do not freeze for a long time, 5-10 minutes is more than enough, after that de mould and put it in a box and refrigerate. No need to freeze.
6. If using a double boiler is tedious, you can melt the chocolate in a microwave. Microwave at short bursts and stir in between and make sure you don't burn the chocolate.
Until next time,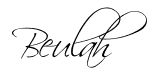 Share this post if you found it useful!