Cucumber lassi is a wonderful refreshing drink and a brilliant cooler, that I make for my husband. I simply love this yogurt based drink, it's easy and simple to make and tastes awesome! There are two ways to make this drink, one is with sugar and the other is with salt and spices. This is the sweet version and I will post the salted version later.
I love to make variations to the simple lassi, makes it more yum! I have already posted a strawberry lassi and a mango lassi, check that out as well.
SWEET CUCUMBER LASSI
Preparation time 10 mins | Cooking time - nil | Serves - 2
Recipe Category - Beverages | Recipe Cuisine - Indian
Ingredients
Cucumber - 1 cup, chopped

Chilled Curd / Yogurt - 1 cup

Sugar - 2 tbsp (or to taste)

Water - as needed
Watch this video in English
Watch this video in Tamil
Method
1. Peel and chop the cucumber and add it to a blender. Blend once to a smooth paste.
2. Whisk the curd well and add it to the pureed cucumber along with the sugar.
3. Blend well (I only used the whipper for this step). Pour into glasses and serve.
Notes
1. This makes a thick lassi. If you prefer a thinner lassi, add 1.5 cups of water.
Until next time,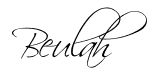 Share this post if you found it useful!