This is how I soak my vanilla cakes. You can use this same measure to soak the chocolate cakes too. But I normally use grape juice to soak my chocolate cakes.
This is the ratio of sugar to water I use to soak my cakes. I have seen some people use 1 cup sugar and 1 cup water but I find that too sweet and it somehow alters the taste of the cake so this is what I follow and it works well for me!
You need not soak the 'naked' cakes but it's necessary to soak the cake layers if you intend to frost your cakes otherwise it will become dry. Check this post on how to frost cakes easily.
SIMPLE SYRUP FOR CAKES
Preparation time 1 min | Cooking time 3 mins | Makes 1 cup
Ingredients
Water - 1 cup

Sugar - 1/2 cup

Flavors of choice
If you want to make a small batch
Water - 1/4 cup

Sugar - 2 tbsp
Method
1. Heat 1 cup of water in a sauce pan and add the sugar to it.
2. Keep stirring until the sugar dissolves completely.
3. After it cools, you can add flavors of your choice (if your recipe calls for it)
Notes
1. If you want to use this to make drinks, desserts or other dishes then use 1:1 ratio.
2. If after baking you find the cake is not sweet enough then also you can use 1:1 sugar to water and soak the cake.
3. Use a brush or spoon to soak the cake layers.
4. Do not use the whole cup of simple syrup to soak your cakes, just a few tbsps will do.
Until next time,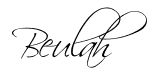 Share this post if you found it useful!