Bread Pizza is a delicious alternative to regular pizza. Well, actually it's nothing like the regular pizza but when in a fix this makes a wonderful snack, easy and quick to make! Try making this as an evening snack for your kids, they'll love it!
Ingredients
Bread - 4 slices

Pizza Sauce or tomato sauce - 2 tbsp

Onion - 1 medium, chopped

Tomato - 1 medium, chopped

Oregano / Chilli flakes - 2 tbsp

Mozarella chees - 3 tbsp, grated

Olives - 2 tbsp
To watch this video in English
To watch this video in Tamil
Method
1. Pre heat the oven to 190 degrees C.
2. Spread the pizza sauce or tomato sauce over the bread slices.
3. Spread the onions and tomatoes over it. Sprinkle the chilli flakes and oregano over the veggies.
4. Sprinkle the grated mozarella cheese over it and place some olives over the cheese.
5. Place the bread slices in a baking pan and bake for 8 minutes.
Stove top method
1. Toast the bread in a pan or toaster.
2. Follow the steps mentioned above until spreading the olives.
3. Keep the bread slices in a pan and cover the pan. Cook in medium heat until the cheese melts.
Microwave Method
1. Stack everything on the bread as mentioned above and microwave on high for 30 seconds to a minute. The bread will remain soft. If you want a crisp bread pizza, try microwaving for longer.
Notes
1. Use any toppings of your choice. Any vegetable or non veg also can be used.
2. If you don't have mozarella cheese, use any cheese slices.
3. If you don't have chilli flakes, use pepper powder.
Bible Blessing
God is our refuge and strength, an ever-present help in trouble. Psalm 46:1
Until next time,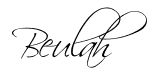 Share this post if you found it useful!