Let earth receive her King"
Christmas is in the air! This season brings a lot of joy and fond memories! This is the time of the year when we as children used to visit my grandmother's house and all our cousins, uncles and aunties together had an awesome time of fun!
Christmas tree in every house, singing carols, a time to enjoy and be joyful!
"Deck the halls with boughs of holly,
Fa la la la la, la la la la,
Tis the season to be jolly,
Fa la la la la, la la la la"
We would all wake up early in the morning, Christmas Day and go to church and come back home for a time of feasting. Without a doubt, there will be a lot of chicken recipes! Breakfast of idli and chicken kuzhambu, chicken biryani for lunch and of course my athai (my aunt) made the most fabulous, fabulous Christmas cake!
"Jingle Bells, Jingle Bells, Jingle all the way,
Oh what fun, it is to ride, in a one horse open sleigh"
The only thing that annoys me about Christmas is that, people now a days associate Christmas with only fun and frolic and forget the real meaning and purpose of Christmas. Christmas is celebrated since Christ was born in this earth, salvation came through Jesus, without whom we will all die in our sins. He is the savior who went on to die on the cross to pay for all our sin and sickness. True joy of Christmas is knowing that we are saved through knowing and receiving Him.
"Into my heart, into my heart,
Come into my heart, Lord Jesus"
This Christmas cake is a keeper, everybody in my family loves this cake. It's so rich, loaded with plenty of fruits and nuts. It tastes even better when the fruits are soaked in rum but I did not use rum, I used only grape juice to soak my fruits. Even then this cake is totally yum. Every bite of this delicious cake will make you dance and sing with joy!
Sing we joyous all together,
Fa la la la la, la la la la
Strike the harp and join the chorus,
CHRISTMAS FRUIT CAKE | PLUM CAKE
Preparation time - 20 mins | Baking time 2 hrs | Serves 13-15 slices
How to make the cake :-
Soaking the dry fruits
Dry fruits - 4 cups

Rum/Wine/Fruit juice - 1.5 cups (I used grape juice)

Nuts - 1 cup (Do not soak the nuts)
1. If using fruit juice, try to use grape juice. Grape juice is closely related to wine since it's made from the same fruit, grapes, the flavor is better. If you don't have grape juice, you can use fresh apple juice or orange juice.
2. Use any dry fruits, citrus peels, tutti fruity you like. I have used, golden raisins, sultanas, black raisins, dates, dried apricots, figs, cherries. Roughly chop them and add.
3. If using alcohol to soak the fruits, do not use metal jars, use glass or even food grade plastic is fine. Soak the fruits and give it a shake every 2 days and there after every week. If using alcohol, you can soak the fruits even 3-6 months ahead and can be kept out.
4. If using fruit juices, do not soak for long as the fruits will rot. Soak 2 days ahead and you must refrigerate. If you don't refrigerate, the fruits will rot (it has happened to me)
5.
Do not soak the nuts, you can chop the nuts and add it while baking the cake. I used almonds and walnuts.
Chop the nuts and toast them in a microwave for 40 seconds. Use nuts like almonds, walnuts or pecans which gives a nice crunch to the baked cake. Cashews don't give a crunch so I normally avoid cashews in cakes.
Similar Recipes
And if you have left over fruit cakes, try these
Caramel Preparation
Preparing the caramel is not rocket science. It is very easy. I have written a separate post with lots of step wise pictures to explain how to make caramel for Christmas fruit cake. Check out the link. In that post, refer the wet caramel preparation. That is the method followed for this cake.
Sugar - 1/2 cup

Water - 1 tbsp

Warm water - 1/4 cup
Method
1. Add the sugar to a pan and add 1 tbsp of water and allow the sugar to dissolve and liquefy.
2. The sugar will melt and become dark golden brown in color. Now switch off the flame and pour the 1/4 cup of warm water and stir well.
3. Switch on the flame again and stir for 3-4 minutes until all the lumps are gone and the caramel is slightly thickened.
4. Be careful, do not let the sugar burn, then the cake will be bitter.
5. Check the link for more information and tips.
For the cake
All purpose flour/ maida - 2 cups

Eggs - 4

Unsalted Butter - 250gms

Brown sugar - 1 cup

+ 3 tbsp

Baking soda - 1/2 tsp

Baking powder - 1 and 1/4 tsp

Vanilla extract - 2 tsp

Any Jam - 1 tbsp

Cinnamon powder - 3/4 tsp

Clove powder - 1/2 tsp

Nutmeg powder - 1/4 tsp

Coffee powder - 1/8 tsp

Salt - 1 tsp

Caramel
(If you don't have the spice powders, you can make fresh spice mix by grinding half inch cinnamon piece, 3 clove and small piece of nutmeg)
Method
1.
Chop the nuts and add it to the drained fruits.
Take 3-4 tbsp of flour from the 2 cups of total flour and mix it in with the fruits and chopped nuts. This will prevent the fruits from sinking to the bottom of the cake.
2.
Pre heat the oven to 180 degrees C.
Line a 23 cm cake tin and grease well. Wrap the sides of the cake pan with newspaper or a soaked towel.
3.
Beat the butter and brown sugar until nice and fluffy, about 2 minutes in a hand mixer.
4.
Add the eggs, two at a time and beat well along with vanilla extract. Scrape the bowl and beat.
7. Sift in the flour, baking soda, baking powder, salt, cinnamon, clove, nutmeg and coffee powder.
Or pre sift and add. Fold lightly.
8. Add the jam and beat until combined. Do not over beat.
9. Now add the fruits and nuts and fold it in with a spatula.
10. Add 2 tbsp of the drained alcohol or fruit juice from the fruit mix, if your batter is very thick and fold gently. I did not add.
11. Transfer the batter into the prepared pan little by little and spread well. The batter will be thick so make sure you spread it evenly.
12. R
educe the temperature of the oven to 160 degrees C and bake the cake for 2 hours or until a skewer comes out clean.
13. Let the cake cool in the pan completely and then remove gently.
Notes
1. Make sure all the ingredients are at room temperature.
2. Do not cut the cake immediately, the flavor of the cake ripens only after a few days. If you have used alcohol, cut after 3 days or even after a week. If you have used fruit juice, wait for 1 day and cut.
3. Since there are lots of fruits and nuts, the cake will crumble slightly while cutting. Use a serrated knife to cut the cake and use a sawing motion.
4. If using alcohol, keep basting the cake with alcohol until the day you cut the cake. Alcohol acts as a preservative and makes the cake last long. Not so when you use fruit juice.
5. Use any jam you have.
I have used mixed fruit jam once and pineapple jam once and dates jam, all tasted good.
6.
If you are refrigerating the cake, keep it covered to avoid the cake drying out.
7.
You can use 2 cake pans too but the baking time will vary.
8.
Do not tap the pan as it can make all your fruits and nuts to sink to the bottom of the pan.
9.
My kids don't like fruits and nuts in cakes whereas the rest of the family loves it so what I do is, I don't dust the fruits and nuts with flour. I add it just as it is to the batter and bang the cake pan with the batter on the counter a few times so that all the fruits and nuts settle at the bottom. Thus the finicky kids get the top portion of the cake without any fruits and nuts while we enjoy the bottom half of the cake, loaded with fruits and nuts.
10.
You can use 2-3 cups of fruits and nuts too. If you don't want to add so much of fruits and nuts, reduce it as per your wish.
11.
If there is excess liquid in the soaked fruits, make sure you squeeze out or drain all the alcohol/fruit juice before adding to the cake batter. Otherwise the cake will become soggy due to excess liquid and also the fruits will sink to the bottom of the cake.
Enjoy the cake!!
"Silver Bells, Silver Bells,
It's Christmas time in the city,
Ring a ling, hear them ring,
Soon it will be Christmas Day"
Merry Christmas Folks! Wishing you all a joyful Christmas this year!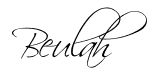 Share this post if you found it useful!