Pots de creme are delicious and rich desserts that you can make ahead for your guests. They are made with cream, milk and chocolate and it's somewhat like mousse. There are no cook versions of pots de creme too but I am not comfortable eating raw eggs so prefer this cooked version.
I like these make-ahead desserts since it leaves you free to cook and bake other things for a party or get together. Especially great for stress pots like me, who wants everything to be just perfect!!
POTS DE CREME
Preparation time - 20 mins | Baking time - 55 mins | Serves - 3 to 4
Ingredients
Whipping Cream - 1 cup

Milk - 1/4 cup

Semi sweet chocolate - 2.5 ounce

Egg yolks - 3

Sugar - 2.5 tbsp

Vanilla extract - 1 tsp

Salt - 1/4 tsp (optional)
Method
1. In a saucepan, add the cream, milk, egg yolks, vanilla, salt and sugar. Whisk in medium heat until it just simmers.
2. Remove from heat and whisk well until the sugar is dissolved.
3. Add this to the chocolate and mix well until the chocolate is smooth. I added the chocolate chips in a blender and added a 1/4 of the cooked custard mixture to the chocolate and whizzed until smooth, then mixed everything together.
4. Let it cool for 10 minutes. In the meantime, pre heat the oven to 160 degrees. Pour the custard into ramekins or bowls and cover with foil.
5. Place it in a baking dish and fill the dish with hot water. The water should come halfway up the sides of the cups.
6. Bake for 50 - 55 minutes until the custard is set along the outside but the center still jiggles slightly.
7. Remove the foil and cool the custards until chilled, for about 3 hours.
Garnish with chocolate shavings or whipped cream. Enjoy!
Notes
1. This can be made even 2 days ahead of time and kept chilled.
2. You need not use the blender to melt the chocolate, just add the cooked custard to the chocolate and whisk well until the chocolate and custard mixture blends well.
3. You can make this with low fat fresh cream as well. I have made with both whipping cream and fresh cream and both tastes good.
Until next time,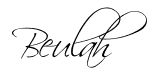 Share this post if you found it useful!