For some reason both my kids are obsessed with garbage trucks! I don't know why and I don't know how this obsession started! Every time they get in the car, they have a competition to see who spots the most number of garbage trucks! They also have a number of garbage truck toys!
So when it was time to celebrate my son's 3rd birthday, I was oscillating between making this garbage truck cake or a soccer ball cake and finally decided on this cake. I reckon this obsession with garbage trucks will not last long and pretty soon he will move on to sports so I can make the ball cake later. I also made a Victoria Sponge Cake for the family cake cutting and a Lion Cake for him to cut in his playschool!
And boy did I make the right decision!! He was so so SO excited to see this cake! I made a very simple garbage truck cake and I was wondering if it even looks nice or if it even looks like a garbage truck but seeing the excitement and joy on his face made up for all the lack of detailing in the cake!
My daughter wants the exact same cake for her birthday too!! I don't know to use fondant (yet!) so this is the best I could do with whipped cream.
I also made some chocolate cupcakes for the party!
For the cake, I made a chocolate pound cake and then carved the truck from that cake. This is the same pound cake that I used for the Hidden Heart Cake too.
Cakes I made for his previous birthdays
1st birthday - Double Chocolate Cake
2nd birthday - Gravity Defying Cake
Eggless Strawberry Mousse Cake
Perfectly perfect Chocolate Cake
GARBAGE TRUCK CAKE
For the Chocolate Pound Cake
Preparation time 15 mins | Baking time 50-60 mins
Ingredients
All purpose flour (maida) - 1.5 cups

Cocoa powder - 1/2 cup

Baking powder - 1 tsp

Butter - 225 gms / 1 cup / 2 sticks

Granulated sugar - 1 and 1/4 cup

Eggs - 4 large

Vanilla extract - 2 tsp

Salt - 3/4 tsp

Instant coffee granules - 1/2 tsp
Method
1. Pre heat the oven to 180 C/350 F. Grease and line a 9*5*3 loaf pan.
3. Add the eggs one or two at a time, along with vanilla and beat again. Scrape the bowl after each addition.
4. Sift in the flour, baking powder, cocoa powder, coffee granules and salt. Or pre sift and add. Add little by little and fold gently.
5. Transfer the batter to the prepared pan and bake in the pre heated oven for 50-60 minutes or until a skewer comes out clean.
6. Let the cake cool in the pan for 15 mins and then remove the cake from the pan and let it cool completely.
Things you will need to make the cake
Frosting of choice - 2 cups (I used whipped cream)

Cookies - 6

Dairy milk chocolate - 2 (small size)

Gems - 2 yellow and 2 red gems

Edible food bits for the 'garbage'
Now let's make the garbage truck!
1. Remove the cling wrap and take a sharp knife to carve out the truck.
2.
The 1st 1/3rd of the cake will be the cab of the truck. Trim the cake as shown in the picture.
3. Trim the back of the cake at a slant for the garbage loading area.
4. Another angle of the carving.
And there you have it, a lovely garbage truck cake!! Hope you enjoyed my tutorial!
Unfortunately I don't have a cut photo of the cake but this is the same cake as the hidden heart cake, you can have a look at that recipe for cake slices.
1. Refrigerating the cake for 2 hours makes the cake firm and it's easy to carve the cake when it's firm.
2. Keeping a small stand below the cake is optional. If you don't use it, the truck will look fused to the 'ground'(cake board) which will not look realistic. So I chose to lift the cake slightly off the 'ground'. I hope you're able to understand my thinking :)
3. This small stand should be long and slightly narrow. If it's not narrow, it will protrude though the sides of the cake. As you can see from my pictures, you cannot make out the stand below the cake. So it should be narrow at the same time, reasonably broad to balance the cake. If it's too narrow, the cake will fall off. It also should not be too high, again the cake will fall off. It should be only about 1/2 cm tall.
4. If placing the stand is too complicated, then skip it! I'm just a perfectionist and wanted the cake to look realistic :) I too could not find a stand small enough, narrow but reasonably broad!! So I got some visiting cards, stacked them to the height I wanted and kept them side by side and covered it up with aluminium foil.
6. Use any dark brown cookies for the wheels.
7. I made a very simple garbage truck cake, you can do so much more to it! You can use something else for the windows, no one in my house liked the dairy milk used as window!
Until next time,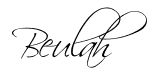 Share this post if you found it useful!