The Victoria Sponge Cake is one of the most traditional, old fashioned cakes, basic cake. It's such a soft, rich buttery cake that it literally melts in the mouth!
It is believed that Queen Victoria usually has a slice of this cake with her evening tea every day. It is traditionally sandwiched with raspberry or strawberry jam or cream but I did not do that since I made this for my kids and I was not sure if they would care for a filling.
This is such a basic cake that if you are a beginner in baking, you can start off with this cake.
VICTORIA SPONGE CAKE
Preparation time 10 mins | Baking time 35 mins | Makes one 7" cake
Ingredients
Butter - 125 gms

All purpose flour (maida) - 125 gms

Castor sugar - 125 gms

Baking powder - 1/4 tsp

Eggs - 2 large
Method
1. Pre heat the oven to 180 degrees C. Grease and line a 7" baking tin.
2. In a bowl, add the butter and beat it for a minute. Then add the castor sugar and cream the butter and sugar until light and fluffy.
3. Add the eggs one at a time and beat well after each addition.
4. Sift in the flour and baking powder. Fold gently. Do not over mix.
5. Transfer the batter to the prepared pan and bake for 35 - 40 minutes or until a skewer comes out clean.
6. Cool in the pan for 10 minutes and remove from pan to cool completely.
Notes
1. If you're afraid of an eggy smell, add 1 tsp vanilla extract. You can also add a pinch of salt.
2. You can easily double the recipe if you want a larger cake. Use a bigger pan and adjust the baking time.
Until next time,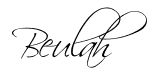 Share this post if you found it useful!