Palak is one of my most favorite greens and I try to buy it atleast once a week. And each time I make something different with it. This time I made a simple pulao and this tastes really good! You just need a simple curry for the side dish and it works very well. I pack this lunch boxes too and everybody loves it! Check out the other palak recipes.
PALAK PULAO
Preparation time 20 mins | Cooking time 20 mins | Serves 2-3
Ingredients
Basmati rice - 1 cup

Water - 1 cup

Coconut milk - 1 cup

Palak - 1 bunch, pureed

Onion - 1, sliced

Ginger garlic paste - 2 tsp

Green chillies - 1 or 2

Garam masala - 1/2 tsp

Lemon juice - 1 tsp

Mint - few, chopped

Coriander - few, chopped

Salt - to taste
To Temper
Oil - 2 tbsp

Bay leaf - 2

Cinnamon stick - 1

Fennel seeds - 1/2 tsp

Cardamom - 3

Clove - 3

Star anise - 1
Watch the video in English
1. Wash and soak the basmati rice for 20 minutes. Wash and pluck the palak leaves and puree in a blender with a little water, till it's smooth.
2. In a pressure cooker, heat oil and add all the ingredients mentioned under 'to temper'.
3. When the fennel seeds sizzles, add the sliced onions and green chillies.
4. When the onions become translucent, add the ginger garlic paste and saute until the raw smell leaves.
5. Add the palak puree and mix well with the onions. Add the garam masala.
6. Add the coconut milk. Drain the rice and add it in. Add the 1 cup of water.
7. Add 1 tsp lemon juice and mix everything well together.
8. Add salt and the chopped mint and coriander leaves.
9. Close the lid of the cooker and keep the flame full. Wait for the steam to arise in full force. Then put the weight/whistle and slow the flame completely. Wait for 10 minutes and switch off the flame.
10. Let the pressure settle by itself. Open and fluff it up.
Notes
1. Adding coconut milk is optional. You can replace it with water itself. Coconut milk increases the flavor of the pulao.
2. Adding water is important for pulaos and biryani. Amount of water added varies for each brand of rice. For the brand I use, I always use 1:2 ratio.
3. Instead of adding palak puree, you can even chop the palak fine and add it in. Check out this keerai sadam, where I just chopped the greens and added it to the rice.
Until next time,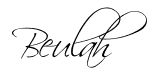 Share this post if you found it useful!