I made this Frozen themed cake for my daughter's birthday this year, she had asked for two cakes - a Lion cake and a Frozen cake. I have already posted the Lion cake, I made it earlier for my son's 3rd birthday too.
This Frozen cake is very especial to her as she loves the frozen theme but I don't know to use fondant and so I made a very simple and easy Frozen themed cake. But she loved it and I'm glad she enjoyed it!
FROZEN CAKE
P
reparation time 1 hour
Things needed
Cake - of your choice

Whipping cream - white & blue color 2 cups

Frozen character printouts

Ice cream cones - 6

Tooth picks
To watch this video in English
To watch this video in Tamil
Method
1. Take the printouts and cut the images. Stick the tooth picks behind the printouts to make it easier to place it in the cake.
2. Take the cake of your choice and cut it and frost it in the middle.
3. Cover the entire cake with blue icing.
4. Place dots of white icing around the cakes and smooth it out to give it a snowy effect.
5. Take the ice cream cones, place two cones together to make a 'big mountain'.
6. Take the white whipping cream and place dots all over the cones and smooth it out to make the snow covered mountains.
7. Place the mountains on the cake and finish it off. I made only 3 mountains.
8. Now place the frozen characters all over the cake and your frozen cake is done.
Notes
1. Make sure your mountains are bigger than than the frozen characters.
2. I will post the vanilla cake recipe I used soon.
3. You can use any cake of your choice.
4. Instead of whipping cream, you can use buttercream as well.
5. Please watch the video to get a better idea.
Until next time,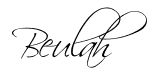 Share this post if you found it useful!