This is a bath powder that I make at home for my daughter, sometime I use this for my son as well. It's made with simple ingredients and you can use this for babies above the age of one. For adults I make a different bath powder with lot more ingredients, I will post that later.
HOMEMADE BATH POWDER
Preparation time 3 days | Makes 1 kg
Ingredients
Bengal gram - 500 gms

Green gram - 500 gms

Dried rose petals - 50 gms

Kasturi manjal - 100 gms

Methi seeds - 20 gms
To watch this video in English
To watch this video in Tamil
Method
1. Take all the ingredients in 2 large plates.
2. Leave it in the sun to dry for 2 days.
3. Then put it in a bucket and give it in a shop (mill) to grind it smooth.
Storage
This will stay good for 3 months.
How to use
Take 3 tbsp of the powder, mix with enough water and bathe your kids with it.
Notes
1. Make sure you dry the ingredients in the sun or saute it in a pan before grinding it.
2. After grinding in the mill, dry the powder again before storing it. Only then it will be good for many days.
3. While drying in the sun, ants may come to eat these ingredients especially the green gram so used an ant repellant chalk pieces around the plates.
4. Bengal gram benefits - bengal gram is a natural blody cleanser and it is very good in removing dead cells from the skin and it also brightens the skin
5. Green gram benefits - Green gram gives a healthy glow to the skin and retains the moisture in the skin. It removes sun tan and it improves the skin texture.
6. Kasturi manjal - this has anti septic and anti bacterial properties. It also helps in removing unwanted hair from the body if used for a long time.
7. Rose petals - this gives a lovely fragrance to the powder, it also makes the skin soft and prevents acne. It is also rich in Vitamin C.
8. Methi seeds - Adding this prevents bugs from forming in the powder.
Until next time,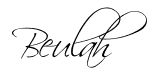 Share this post if you found it useful!