Yum! Yum! YUM! I cannot believe this ice cream was made at home! By Me!! I am a chocolate fan and I can eat chocolate in any form and this is pure indulgence!
I know I have already posted a detailed
vanilla ice cream recipe
, with which you can build on to make any other flavor but I simply had to post this since I relished eating it so much. My family loved it too! No more store bought ice cream! No ice cream maker needed and no ice crystals formed. And it involves only 3 ingredients.
CHOCOLATE ICE CREAM
Preparation time 10 mins | Setting time 8 hours | Makes 1L
Ingredients
Heavy Whipping Cream - 250 ml

Fresh cream - 250ml ( I used amul fresh cream)

Condensed milk -

1/2 tin

Cocoa powder -

2 tbsps

Vanilla essence -

1 tsp

Chocolate sauce ( optional )

Chocolate chips ( optional )
Watch the video in English
1. Take the whipping cream in a bowl, add the vanilla essence and whip on medium speed until stiff peaks form. About 7-8 mins.
2. Add the fresh cream and whip some more. About 3 mins.

3. Add 2 tbsps of cocoa powder and whip until well blended.

4. Add 1/2 tin of condensed milk depending on your taste and preference. Add chocolate chips. Mix well.

5. Pour in a container, c
over well
and leave it to set in freezer for 6-8 hours.
6. Once it sets, scoop out how much ever you want, drizzle some chocolate sauce/ toasted nuts/chocolate chips and indulge the creamiest ice cream ever!
Notes
1. If you get dairy heavy whipping cream, then add 2 cups of that with 1 tin condensed milk. Whip well and add your flavor and freeze. We don't get dairy heavy cream hence I use non diary cream with fresh cream.
2.
Instead of cocoa powder, you can add some
dark chocolate ganache
or melted chocolate too.
3. If you live in India and are not able to get non dairy whipping cream, then you can use milky mist fresh cream. Use 2 cups of milky mist fresh cream and 1 tin condensed milk. Beat well and add you flavorings and blend well. That's it!
4. After pouring the ice cream in a container, make sure the lid is firm. If needed, cling wrap and then put the lid over it. If you don't cover the container well, then ice crystals can form.
Until next time,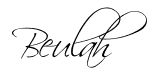 Share this post if you found it useful!