I love drumstick curry, it is my favourite among all the kuzhambu variety. My mum's recipe is absolutely delicious! For some reason I love to eat this with beans poriyal. So we often have murungakai kara kuzhambu with beans poriyal!
There are of course various ways to prepare this curry. Some do not use tomatoes but we use tomatoes to make this gravy. On a leisurely day, we use about 15 shallots to make this. But on a working day, this is made with big onions.
MURUNGAKAI KARA KUZHAMBU
Preparation time 15mins | Cooking time 25 mins | Serves 3-4
Ingredients
Drumstick - 3

Onion - 2

Tomato - 3

Shallots - 8 to 10

Red chilli powder - 1 tbsp

Coriander powder - 2 tbsp

Turmeric powder - 1 tsp

Cumin powder - 1 tsp

Thick tamarind juice - 1/4 cup

Coconut paste - 3 tbsp

Water - 3/4 cup

Salt - to taste
To Temper
Oil - 2 tbsp

Mustard Seeds - 1/2 tsp

Urad dal - 1/4 tsp

Fenugreek seeds - 1/4 tsp

Curry leaves - 1 sprig

Hing - a pinch
Method
1. Soak the tamarind ball in water and extract thick juice.
2. Cut the drumsticks to 1 inch pieces and put it in a bowl of water.
3. Grind the big onion and tomato to a paste. Grind coconut pieces with little water to get 3 tbsp coconut paste.
4. In a pan, heat oil. Add mustard seeds, urad dal. Once the mustard seeds splutter add fenugreek seeds, hing, curry leaves and shallots. Saute the shallots for a minute.
5. Add the onion tomato paste and sauté for 3 mins.
6.
Add the turmeric powder, coriander powder, red chilli powder and salt. Mix well and cook for 3 minutes.
7. Add the
coconut paste. Mix with the gravy.
Add the drumsticks and sauté for a few mins.
8. Add the 3/4 cup of water and cook covered for about 8-10 minutes until the drumsticks are half cooked.
9. Pour the tamarind juice. Cook for another 5 minutes.
10. Add the cumin powder and mix in.
11. Cook for another 3 minutes and switch off.
Notes
1. Shallots make the kuzhambu more delicious. If you have time, peel more shallots and use only shallots instead of big onions.
2. Adjust the spice level according to your taste.
3. You can pre cook the drumsticks either using pressure cooker or microwave to save time while cooking this curry.
4. Some people use more tamarind water, we use less tamarind and more tomatoes.
Until next time,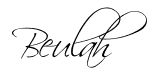 Share this post if you found it useful!