My nieces were coming to town and I was looking to make an easy chocolate dessert and I decided to do this since it's easy to make and any kid will love this! I have previously made marie biscuit chocolate balls which is also a favorite chocolate - biscuit recipe. I should say, any kid and any adult will love this dessert!
It's easy to make and you will probably have all the ingredients in your kitchen so this can be made anytime with no prior preparation.
Chocolate Biscuit Pudding
Preparation time 30 mins | Cook time 10 mins | Serves 5-6 (depending on your serving dish)
Adapted from - here
Ingredients
Marie Biscuit - 200 gms (about 40 biscuits)

Salted Butter - 100gms (about 1/2 cup)

Milk - 1.5 cup

Sugar - 1 cup

Cocoa powder - 3 tbsp

Corn flour - 3 tbsp

Vanilla extract - 1 tsp

Heavy cream - 1 cup, to decorate (I did not use)
Method
2. Melt the butter and add it to the crushed biscuit and mix well until it becomes coarse like wet sand.
3. In a sauce pan, mix together the milk, sugar, cocoa and cornflour. Cook this mixture on medium flame, stirring continuously until it becomes really thick.
4. Allow it to cool and add the vanilla extract and mix in.
5. In your serving dish, spoon in a layer of the crushed biscuit and over that add this chocolate mixture. Repeat the layers.
7. Refrigerate for a couple of hours until it sets well.
Notes
1. The first time I made this, I made the chocolate mixture as mentioned above. The next time, I was lazy to do that hence made a thick ganache and added it. Tasted absolutely yum!
2. Use any biscuit of your choice.
3. You can easily halve this recipe. I have done that too.
4. If you like nuts, chop some walnut, toast it and then add it to the chocolate mixture to give a delightful crunch.
5. Keep out of the refrigerator for atleast 15 - 30 minutes before serving. Refrigerating makes the biscuit part slightly hard and it might be little difficult to dig in. But anyways, it's your choice!
Until next time,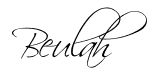 Share this post if you found it useful!