I am so mesmerized as I write this...what I just ate is simply too good! Oh the simply pleasures of life! I can't believe something as simple as a tender coconut can be transformed into such a luscious treat!
Ever since my husband and I tasted elaneer soufflé in Crimson Chakra, I have been looking to re-create this dish in my kitchen but never got the recipe. But when Mubeen Sultana shared this recipe, I was only too eager to try it out! This is not exactly as what you get in restaurants but close enough. If you want restaurant styled soufflé, check notes.
You can call this tender coconut pudding also, this isn't exactly a soufflé.
There are some recipes that I try but it remains in my draft for so long but this is 'hot off the stove'! I made it and let it set and then had some to taste and now I'm here sharing it with you all.
If you like tender coconut (or even if you don't!) you must try this out. This is abso-100%- lutely delicious! Every spoonful is loaded with the sweet taste of tender coconut and as you close your mouth over a spoonful, the lovely souffle just gently and soflty glides down the throat, refreshing you and wanting for more!
I can't believe something so awesome is so easy to make and of course it is so much easier on the pocket when you make it at home rather than eating it outside.
With summer just starting here, every home will have tender coconut, don't hesitate to try this out!
And thank you Mubeen for sharing the recipe, I have a happy family today!
ELANEER SOUFFLE
Preparation time 20 mins | Setting time 6-8 hours | Makes - about 5-6 medium sized dessert bowls
Recipe adapted from - Mubeen Sultana
Ingredients
Fresh tender coconut shavings - 248 gms, scooped from 2 large or 3 small coconuts or 1 and 1/4 cup puree

Tender coconut water - 1 cup

Gelatin - 5 tsp (check notes for agar agar)

Milk - 1 cup

Condensed milk -1/2 to 2/3 cup (or to taste)
Method
1. Scoop out the tender coconut shavings from 2 or 3 coconuts and blend for a minute until smooth. I got 1 and 1/4 cup of puree.
2. In a saucepan, pour 1 cup of tender coconut water and sprinkle gelatin over it. Let it sit for 5 minutes.
3. Heat the saucepan and stir for 1 minute until the gelatin dissolves completely. Remove from flame.
4. Heat milk in another saucepan and let it come to a boil. Add the condensed milk and mix well.
5. To the boiled milk - condensed milk mixture, add the gelatin-tender coconut mixture and mix well.
6. Remove from flame and let it cool down.
7. Add the pureed tender coconut shavings and mix everything well.
8. Pour into desired moulds.
Let it set in the refrigerator for 6-8 hours. I left it overnight.
9.
Garnish as desired.
Notes
1. Puree the scooped out tender coconut shavings very well. Even if it looks pureed after 10 seconds, blend for little longer until it is soft and creamy. Otherwise you will find it grainy at the end (happened once to me)
2. Adjust the condensed milk to your taste, you can use between 1/2 cup - 2/3 cup. 1/2 cup is just mildly sweet, 2/3 cup will give you a lovely dessert.
3. If you want a soufflé that tastes just like the ones you get in restaurants, add 1 cup of heavy whipped cream and whip 3 egg whites to stiff peaks and add this. I don't
use
raw eggs in my recipes so I skipped this step.
4. If using agar agar, use the same amount or little less than gelatin. Add it to the the tender coconut water and heat it up nicely. Agar agar needs a rapid boil to activate.
Until next time,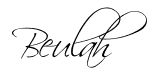 Share this post if you found it useful!