I am on a roll baking with mangoes! Out of my last 6 posts, 3 are mango based! And there's more to come! I'm really happy since last year I could not bake with mangoes at all but this year, I have had many opportunities to bake for family and for others with mangoes. I like to use seasonal fruits and vegetables to the fullest!
I baked this cake for my driver's birthday. He did not want any fancy cakes, like all my party cakes, so I made sure it was simple yet delightfully delicious! This cake fit the bill perfectly!
The combination of mango and chocolate was really yum! So soft and moist, the cake came out perfect! I adapted this cake from here.
EGGLESS MANGO & CHOCOLATE MARBLE CAKE
Preparation time 15 mins | Baking time 40-50 mins | Makes - 8" cake
Ingredients
All Purpose Flour/ Maida - 2 cups

Baking Powder - 1.5 tsp

Baking Soda - 1/2 tsp

Salt - 1/4 tsp

Sugar - 3/4 cup

Cocoa Powder - 1/4 cup

Warm water - 4 tbsp

Oil- 1/3 cup

Vanilla Extract - 1 tsp

Mango Puree - 1 cup

Milk - 1/2 cup ( little more if batter is too thick, I added 1/4 cup more)

White Vinegar - 1 tsp

Chocolate chips or nuts - 1/2 cup (optional)
Method
Line and grease an 8" pan. Pre heat the oven to 180 degrees C.
1.
In a bowl mix together oil, sugar and
vanilla extract
. Add the mango puree and beat again.
2. Add the milk and vinegar and beat again.
3. Sift in the flour, baking powder, baking soda and salt. You can sift separately in a bowl and add too.
4. Add the flour in batches and fold in with the wet ingredients. I added 1/4 cup extra milk since my batter was too thick. (You can add upto 1/2 cup of milk, if the batter is too thick but add little by little)
5. Add the chocolate chips/nuts and mix again.
6.
Mix cocoa powder with 4 tbsp warm water and make a paste.
7.
Now divide the batter into two, keeping about 1/3rd for the cocoa and about 2/3rd for the mango flavored batter.
8. Add the cocoa mixture to the 1/3rd batter.
9. Drop cocoa batter randomly on the pan.
10. Fill the gaps with the mango batter.
11. Now for the next layer drop the cocoa batter on the mango batter and mango batter on the cocoa batter.
12. When your finished filling the tin, draw swirls or patterns
with a spatula
into the batter to get the marbled effect. Tap lightly on the counter to remove air pockets.
13.
Bake the cake for 40-50 minutes. Check with a tooth pick. It should come out clean.
14. Place it on a wire rack and allow it to cool for 10 minutes in the pan.
15. Now flip the cake on to a wire rack and allow it to cool completely.
16. Transfer to a serving plate, slice it and serve.
You can frost the cake with silky rich chocolate ganache. Refer this post on how to make ganache.
Notes
2. The batter should be of dropping consistency, if it's too thick, add milk. Add little by little.
3.

Use a thick spatula to make the swirls. Using a tooth pick or knife does not give a nice marbled look.
4. Do not swirl too much, if you swirl too much, it will look like a chocolate cake or will look muddy.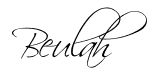 Share this post if you found it useful!