Valentine's day is around the corner and everywhere you turn there are red hearts and red roses! This is the day people celebrate love! We are not too big in celebrating Valentine's day, if you ask my husband he always says, everyday is valentine's day to him!! We don't go overboard celebrating this day with gifts and other cute nothings but I do make a dessert to enjoy. Actually, even that I make because I simply love to bake or make some desserts and this day is a great excuse for me to make something chocolaty!
Last year I made chocolate mousse and it tasted really yum. This mousse was made with eggs and I normally don't make mousse with eggs so this attempt proved to be delicious attempt. If you prefer eggless mousse then try the eggless chocolate mousse recipe. Mousse is easy and simple to make and I was tempted to make that again this year but what is the fun in that! I love to experiment and try new things and thus came about this idea!
When I was in Pondicherry, I visited a dessert shop where they had these edible chocolate cups and it was priced at such ridiculously high rates! I was really stunned to see that these simple and easy to make cups were so pricey. I wanted to try them at home and like I thought, it was so simple and so easy to make and it's so so cheap to make at home.
It's all the more exciting to make at home and it's made with so much love!! My husband was simply thrilled to know that I made these cups!! He had assumed that I bought these cups and filled it with mousse but when I told him I made the cups too, he was so amazed and he positively thinks that his wife makes the best desserts in the world!! (Of course I did not utter a word on how easy it is to make these cups! I let him believe that his wife is the best - no harm in that!)
All my recipes are ridiculously simple but I can guarantee you that these recipes will win you lots of name and fame and make you appear as the best baker and cook to your family!
If you are trying this for the first time, don't be anxious. It is really really simple and easy. It might look complicated but it's not! You only need a compound chocolate. I filled the cups with eggless strawberry mousse, mostly because I have a box of strawberry puree that I'm looking to use up. You can fill it with chocolate mousse or even cheesecakes.
EDIBLE CHOCOLATE CUPS FILLED WITH EGGLESS STRAWBERRY MOUSSE
Preparation time 20 mins | Setting time 1.5 hours | Makes 4 to 5 cups
Ingredients
Dark compound chocolate - 80 gms (I used Morde dark compound)

Instant coffee granules - a pinch (optional)
Method
1. Take four or five cupcake cases or liners and line the muffin pan.
2.Melt the chocolate and coffee granules in a microwave safe bowl or double boiler. I used a double boiler.
3. Pour two tsp of melted chocolate in the muffin liner and with the help of a pastry brush evenly coat the cupcake liner with this melted chocolate. Paint the sides of the liner with chocolate too.
4. Do not leave any gap, paint all over the muffin liner with melted chocolate.
5. Place the liners in the muffin pan itself, so that the cups retains shape. Refrigerate for 30 minutes.
6. After 30 minutes, remove the muffin pan from the refrigerator and take each chocolate lined muffin liners and place it against the sunlight.
7. When you see the liners against the sunlight, you can see where the chocolate is thin. Melt the chocolate again (if needed) and paint over the liners again. This is the second coat of chocolate to make sure the cups are sturdy.
8. When you see the liners against sunlight, there should not be any light seeping through. If it does, coat more chocolate in that area.
9. Refrigerate for one hour. Once the chocolate is set, remove from refrigerator and start peeling the liners gently. It will come off easily.
10. Once you remove the liners, place the chocolate cups back in the refrigerator until the fillings are ready.
EGGLESS STRAWBERRY MOUSSE
Preparation time 15 mins | Setting time 30 mins | Fills about 5 cups
I have already posted an eggless strawberry mousse recipe and an eggless straberry mousse cake recipe but this proportion is just enough to fill these 4- 5 chocolate cups.
Ingredients
Strawberry puree - 1/3 cup

Heavy whipping cream - 1/3 cup (I used Tropolite)

Sugar - 1 tbsp (or to taste)

Gelatin - 1/2 tsp

Water - 1.5 tsp

Vanilla extract - 1/2 tsp
Method
1. Take 1/3 cup of strawberry puree in a pan and add 1 tbsp sugar. Stir the puree for about 5-8 minutes until the sugar dissolves and the puree thickens slightly.
3. In the meantime, sprinkle 1/2 tsp gelatin in 1.5 tbsp water and set aside to bloom for 5 minutes.
4, Heat the gelatin in microwave or saucepan for 30 seconds. Remove and let it cool completely.
5. Take 1/3 cup of heavy whipping cream in a bowl and add vanilla extract to it. Beat the cream until you can see beater marks, then add the cooled gelatin and beat again for a minute.
6. Now add the cooled strawberry puree and beat again until it forms stiff peaks.
7. Leave the cream in the refrigerator for 30 minutes.
8. After 30 minutes, spoon the strawberry mousse into piping bags fitted with nozzles of your choice.
9. Remove the chocolate cups from the refrigerator and pipe the mousse into the cups.
10 Refrigerator until it's time to serve.
While serving, you can place fresh strawberries on the mousse, I only used some chocolate shavings.
Notes
1. You can use any fillings in the chocolate cups. Chocolate mousse or fruits mixed in cream.
2. You need not use gelatin for the mousse, you can just fill the cups with mousse, since I wanted to pipe into the cups, I used gelatin.
3.
If you want to melt chocolate in a microwave, be sure to do it at 30 seconds bursts. If you keep it for long, the chocolate will get burnt.
4. This amount of mousse fills about 5 cups, if you over fill each cup then you might be short of the fillings!
5. If you have silicone cupcake moulds, you can use them.
6. You can do the same in plastic paper cups too.
Happy Valentine's Day folks 💖!
Until next time,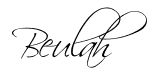 Share this post if you found it useful!