Chocolate Mousse is as delicious as it gets! I have made eggless chocolate mousse before but I should say a mousse with eggs tastes a gazillion time better than one without eggs. This mousse was so silky and soft, it just kept melting in the mouth, leaving behind a delicious chocolate taste! Pure bliss! If your in the mood to indulge then this is the dessert for it!
I don't make this often since making a mousse with eggs is more laborious than a mousse without eggs but that should never be an excuse to not make this lovely dessert. If you don't eat eggs or can't eat eggs then that's fine but if you do eat eggs, then stop being lazy and make this delightful mousse. Trust me, you will not be disappointed!
I am a bit finicky about using raw eggs in my mousse. I liked this recipe as it uses cooked eggs yolks. I skipped adding egg whites to the mousse as it had to be added raw. If you don't mind raw eggs, you can add the whites also to the mousse.
I made this to celebrate our Valentine's Day!! A chocolate overload is always the best way to celebrate Valentine's Day!!
CHOCOLATE MOUSSE
Preparation time 20 mins | Cooking time 5 mins | Setting time 6 hrs | Serves 7-8
Adapted from -
here
Ingredients
Eggs - 3

Cornflour - 2 tsp

Powdered sugar - 4 tbsp + 1 tbsp

Milk - 300 ml

Water - 3 tbsps

Vanilla extract - 1 tsp

Whipping cream - 340 ml

Dark chocolate - 230 gms, roughly chopped

Gelatin - 2 1/2 tsps OR Agar agar flakes - 2.5 gms OR Agar agar powder - 1/2 tsp

Salt - 1/4 tsp

Coffee powder - 1/4 tsp
Other mousse recipes
Method
1. A couple of hours before starting, keep the required amount of whipped cream out to thaw. Leave the beaters and bowl in the fridge.
2. Put the chopped chocolate and coffee powder in a heat proof bowl and microwave at 30 seconds intervals. Stir the chocolate until it is completely melted. Remove the bowl and set aside.
3. In another vessel, boil the milk. Turn off the flame and allow to cool to room temperature.
4. Separate the eggs. In a small vessel/pan, add the egg yolks, cornflour, castor sugar, vanilla extract and salt. Whisk till well combined.
5. Place this bowl with the egg mixture over a pan of simmering water and pour the milk in a steady stream, whisking the mixture all the while.
6. It will thicken slightly, then remove the bowl from the simmering water and set aside to cool.
7.
Sprinkle
the gelatin
over
3 tbsp of cold water and allow to bloom, for about 5 minutes. If using agar agar
, soak the agar agar in 1/4 cup of water for at least 20 mins in hot water.
8. Now place the bloomed gelatin or soaked agar agar over the simmering water and stir until well combined.
It will melt and become a clear mixture. Remove and turn off flame.
9.
Or you can microwave the bloomed gelatin for 30 seconds until it becomes a clear solution.
10. Pour the gelatin or agar agar mixture into the egg yolk custard mixture and mix well. Allow to cool.
11. Transfer the custard mixture to a larger bowl.
12. Now whip the cream until it forms soft peaks. Add the cream to the custard and beat lightly until combined (Reserve some whipped cream for garnish).
13. Fold the melted chocolate into the custard mixture and mix well.
14. Pour into serving bowls, cover with cling film and refrigerate for 6-8 hours or overnight.
15. At the time of serving, decorate with the reserved whipped cream.
Notes
1. I am particular about not using uncooked eggs in my desserts. If you don't have a problem using raw eggs then, whip the egg whites till soft peaks and fold it gently into the chocolate custard mixture. Make sure you clean your whipping blades properly before whipping the egg whites.
2.You can add chocolate chips or toasted nuts too.
3. You can pour the custard to the whipped cream and beat until combined.
4. For the whipping cream, I used tropolite. You can use amul cream too but it wont whip to stiff peaks.
5.
I did not add egg whites to my mousse, I used the remaining for my hair 😉
Happy Valentine's Day Folks 💖!!
Until next time,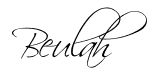 Share this post if you found it useful!