Chocolate mousse tastes divine! It is light, airy and simply delicious. Mousse with eggs definitely tastes better than those without eggs but I am quite skeptical of eating raw eggs! So because of my paranoia we settled for eggless mousse this time. It is easy and simple to make. I did not use gelatin to set this mousse but you can use if you want to. And I used sweetened whipping cream hence did not add sugar. If your using unsweetened whipping cream, do add icing sugar and whip the cream to stiff peaks.
Here's the recipe for chocolate mousse with cooked eggs. For now, let's see how to make the eggless version.
EGGLESS DARK CHOCOLATE MOUSSE
Serves - 3 to 4 approximately ( depends on the size of the serving dish you use)
Ingredients
Dark / Milk Chocolate - 125gms

Heavy Whipping cream - 1 Cup ( I used Tropolite)

Sugar - 2 tbsps ( adjust to preference)
1. Melt the chocolate, preferably using a double boiler and set aside to cool.
2. Take one cup of heavy whipping cream, add the sugar and whip till stiff peaks are formed.
3. Gently fold the whipped cream into the chocolate.
4. Spoon into serving dishes.
5. Let it set in the fridge for 6-8 hours or overnight.
Notes
1. If using gelatin, mix 1 tsp of gelatin and 4 tsps of water and let it bloom for 5 minutes, then heat it in a microwave for 30 seconds, let it cool down and use.
2. To get an even more delicious mousse, use ganache instead of chocolate. Here's a detailed link on how to make ganache.
3. If using sweetened whipping cream, skip the sugar.
4. If you want to use this recipe for a mousse cake, then it is better to use gelatin so that it sets well.
Until next time,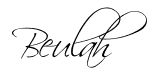 Share this post if you found it useful!