Looking for an easy and simple but yet a rich and divine dessert? Look no further, you have landed at the right place! This dessert is so ridiculously easy that even a kid can do it. And it takes just 10 minutes to put together - from start to end (including licking the bowl!!!)
I made this for a family get together and I felt rather embarrassed when everybody started appreciating the dessert so much. I was secretly hoping no one will ask for the recipe! If I had to tell this simple recipe, then all my 'name and fame' would have disappeared!!
Do try it and let me know how you like it. Also check out the easy nutella muffins.
EGGLESS NUTELLA MOUSSE
Preparation time 10 mins | Serves - about 6 servings (depending on your serving bowl)
Ingredients
Heavy whipping cream - 1 cup (Iused tropolite)

Nutella - 1/2 cup

Vanilla extract - 1 tsp
Here are some other mousse recipes
Watch this video in English
Watch this video in Tamil
Method
1. Add the vanilla extract to the whipping cream and whip until it reaches soft peaks.
2. Add half cup of nutella and whip until stiff peaks.
3. Transfer to dessert bowls. Refrigerate for 2-4 hours.
4. Garnish with some chocolate chips or nuts.
Notes
1. I have not used any gelatin to set this mousse since I was serving in dessert bowls and it's just for family. If you want to use this to frost a cake then use gelatin to set the mousse.
2. Use 1 tsp gelatin mixed in 3 tsps water. Allow it to bloom for 5 minutes, then heat it for 30 seconds. Let it cool completely and then add it to the cream when you see beater marks.
3. I used paper cups to serve the mousse - no post cleaning work!!
4. I used non dairy whipping cream which is pre sweetened hence I did not add any extra sugar. If your using dairy cream, which is not sweetened, you might have to add extra sugar. Do taste and decide how much sugar to add.
Bible blessing
Surely goodness and mercy shall follow me all the days of my life. Psalm 23:6
Until next time,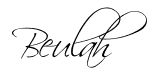 Share this post if you found it useful!