This chocolate cake is special because I am celebrating my 100th post! YAY! It has been a delightful 3 months of blogging. I have had so much fun, I never thought I will enjoy blogging so much! Of course it has made my life more ridiculously stressful and hectic but that does not take away the joy of sharing and meeting new people and coming across new recipes. With 2 kids under the age of 2.5, it is not easy to write recipes and taking elaborate photos is a luxury! There have been many days when I have just clicked pictures on the kitchen counter since I did not have time and my kids were screaming!
But looking back, I feel it's all worth it! So I'm celebrating with this delicious cake! Join in with me in celebration!
This cake is really awesome. I usually bake with eggs and when I tried this eggless cake, I was blown away by how moist and soft and yummy it tasted! This cake has no eggs, no butter and less oil - all the better for the waistline! The yogurt makes this cake so moist and flavorful, it is truly a special cake! Do try it out.
Recipe Source - here
Ingredients
Maida - 1 cup

Cocoa - 1/2 cup

Yogurt - 1 cup

Sugar - 3/4 cup

Baking soda - 1/2 tsp

Baking powder - 1 1/4 tsp

Oil - 1/2 cup

Vanilla essence - 2 tsp

Salt - 1/4 tsp

Coffee powder - 1/4 tsp
Method
Makes one 8 inch cake.
1. Pre heat the oven to 200 degrees. Line and grease an 8 inch pan. Sift the flour,cocoa, salt and coffee powder 2-3 times and set aside.
2. Beat the sugar, vanilla essence and yogurt for 5 minutes on high speed.
3. Add the baking soda and baking powder and beat on low and allow to stand for 3 minutes.
4. You will find that bubbles appear.
5. Add the oil and beat well.
6. Add the sifted flour slowly in 2-3 lots and gently fold with a spatula.
7. Bake at 200 degrees for 10 minutes, then reduce the temperature to 175 degrees and bake for 25-30 minutes.
8. Cool the cake and then turn into a cooling rack.
I frosted the cake with chocolate ganache. For a detailed desciption on ganache, check my post How to make Ganache.
Notes
1. Each oven is different, start checking the cake from 30 minutes. If the tooth pick comes out clean then your cake is done. Mine was done in 35 minutes.
2. If you're not frosting the cake, then add 1/2 cup of chopped walnuts.
Until next time,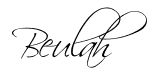 Share this post if you found it useful!