It's always best to use homemade stuff, especially something as simple as cumin powder. If you leave store bought powders aside for some months, you will find insects in them. I don't know what they do but if I can make my own masalas and powders easily then I don't want to go for store bought ones.
HOMEMADE CUMIN POWDER
Preparation time 10 mins | Cooking time - 3 mins | Makes 1/2 cup
Ingredients
Method
1. Dry roast the cumin seeds for 3 minutes or until a nice aroma emanates. Do not over roast.
2. Let it cool down completely. In the meantime, clean your mixie/blender well. There should not be any water or moisture in it.
3. Once the cumin seeds cool down, put them in the mixie and blend till it's a fine powder.
4. Transfer to a paper or dry plate and allow it to cool / dry for sometime.
5. Store in clean containers.
Will be good for upto 2 months.
Notes
1. If you roast the cumin seeds too much, it will become bitter.
2. If you need a smaller amount, use a mortar and pestle.
3. You can grind smaller quantities too, that way the powder is fresh and fragrant.
4. You can grind it fine or coarse as per your preference.
Until next time,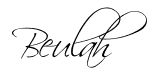 Share this post if you found it useful!