Here is another delicious and filling milkshake that you can have for breakfast. The combination of strawberry with nutella is simply amazing! Actually anything goes well with nutella and this is no different! I made this just for myself and enjoyed it thoroughly!!
STRAWBERRY NUTELLA MILKSHAKE
Preparation time 5 mins | Makes 2 small glasses
Ingredients
Strawberry puree - 1/2 cup

Nutella - 4 tbsp

Chilled milk - 1/2 cup

Ice Cream - 1 scoop
Method
1. To a blender, add the strawberry puree and nutella. Blend till it's well combined.
2. Add the ice cream and milk and blend again.
3. Pour into glasses and serve.
Notes
1. Add more ice cream if you prefer.
2. No need to add any extra sugar, the ice cream and nutella is enough.
3. Check out the other 20 strawberry recipes.
Until next time,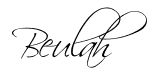 Share this post if you found it useful!