INSTANT FRUIT CAKE! If you have followed my blog, you know how much I love the instant recipes. So when I came across this one, it's only natural that I tried it immediately!
I love Christmas, I love everything about Christmas but most of all I love baking the Christmas fruit cake! The other day I was travelling in my brother's car and I was listening to some carols, it's ever green Christmas in their car! They play Christmas carols all through the year! Those songs put me in the mood for something 'Christmassy' and I tried this recipe and what an awesome recipe it is!
Do note, I am not calling this a Christmas Fruit Cake, that would be an epic insult to the glorious traditional fruit cake ;) This is a replica, something to satisfy a sudden craving. And it does a fabulous job of satisfying the fruit cake / plum cake craving!
Ingredients
Maida / All purpose flour - 5 tbsp

Baking soda - 1/8 tsp

Brown Sugar - 2 tbsp

Cocoa powder - 1 tbsp

Cinnamon powder - 1/8th tsp

Nutmeg powder - 1/8th tsp

Clove powder - 1/8th tsp

Salt - 1/8th tsp

Oil - 1 tbsp

Honey - 1 tbsp

Dried fruits - 2 tbsp (raisins, dates. figs, apricots, cherries, tutti fruity etc)

Nuts - 1 tbsp (cashew, almonds, walnuts)

Water - 2 tbsp
Here are some other instant microwave recipes

Method.
1. In a microwave safe bowl, add the flour, baking soda, cocoa powder, cinnamon powder, nutmeg powder, clove powder and mix well.
2. Add the sugar and mix again.
4. Add the dried fruits and nuts. Mix everything together gently.
5. Spread well in the bowl and sprinkle some more dried fruits and nuts on top.
6. Microwave for 1 minute and 15 seconds at 900 watts.
Start checking from 1 minute onwards.
1. The key to make a good microwave cake is not to over bake it. My cake was done to perfection in 1 min and 15 seconds. If you over bake, the cake will become dry and rubbery.
2. My microwave is 900 watts. Each microwave is different, adjust timings according to your microwave.
3. Instead of cinnamon, clove and nutmeg powder, you can use 1/4 tsp spice powder.
4. Make the cake 1 or 2 times, adjusting the time accordingly and then you'll have a recipe for life!
5. Make sure the sugar is completely dissolved before microwaving. Or you can pulse the sugar in the mixee before adding.
Until next time,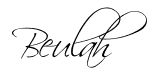 Share this post if you found it useful!