We love ice creams in our home, well who doesn't! This recipe that I chanced upon is so ridiculously simple that it will blow your mind away! And it is so delicious that it is almost embarrassing to tell people how simple it is to make this when they gush about how tasty this homemade ice cream is!
This method does not require any ice cream maker and there are no ice crystals formed. With only 3 ingredients, this is the easiest and yummiest recipe I have ever made and this is the creamiest ice cream I have ever had!
This recipe is found all over the internet and it is called No churn 2 ingredient ice cream. I have made over 20 variations with this recipe. This vanilla ice cream, is the base and to this, you can add many more flavors and make your own ice creams!
VANILLA ICE CREAM
Preparation time 5 mins | Setting time 8 hours | Makes 1 litre
Ingredients
Heavy whipping cream - 250 ml (I used tropolite)

Fresh cream - 250 ml (I used amul)

Condensed milk - 3/4th tin

Vanilla - 2 tsp
Here are some other ice cream recipes
Method
1. Take the whipping cream and 2 tsps of vanilla extract in a bowl and whip on medium speed until soft peaks form. About 5-6 mins.
2. Add the fresh cream and whip some more. About 3 mins.
3. Add the condensed milk depending on your taste and preference.
4. Pour in a container, cling wrap and leave it to set in freezer for 6-8 hours.
5. Once it sets, scoop out how much ever you want, drizzle some chocolate sauce/ toasted nuts/chocolate chips and indulge the creamiest ice cream ever!
Notes
1. I don't get dairy heavy whipping cream and hence used non-dairy cream. If you do get dairy heavy whipping cream, use 2 cups of it with condensed milk and your vanilla ice cream is ready. Adjust condensed milk to taste.
Until next time,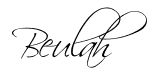 Share this post if you found it useful!