Aval or flattened rice is a great breakfast option or it can be had as a snack too. The beauty of this dish is that, it can be prepared in very less time and it is very flavorful and tasty! I love any aval dish as it gives an opportunity to break away from the mundane idli and dosa!
I have already posted a simple aval upma recipe, this one has more vegetables and is more flavorful. Also check out the red aval upma recipe.
VEGETABLE POHA UPMA
Preparation time 15 mins | Cooking time 10 mins | Serves 3-4
Ingredients
To Temper
Oil - 2 tbsp

Mustard seeds - 1/2 tsp

Urad dal - 1/4 tsp

Channa dal - 1/4 tsp

Curry leaves - few

Green chilllies - 1 chopped or slit
Method
1. Wash the aval and soak in some water. Do not soak in too much water as the will become soggy. Soak for about 5-7 minutes.
2. In a pressure cooker, add the chopped vegetables and pressure cook for 2 whistles and set aside.
3. In a pan, add oil. Once the oil heats up, add the mustard seeds, channa dal, urad dal, green chilli and curry leaves.
4. When the mustard seeds splutter, add the chopped onions and salt. Saute till the onions become translucent.
5. Add the turmeric powder, cumin powder, coriander powder and garam masala powder and mix well.
6. Now add the pressure cooked vegetables and mix well.
7. Add the roasted peanuts.
8. Add the soaked aval and mix well.
Add the lemon juice and mix well.
9. Add chopped coriander leaves and switch off.
Notes
1. Add any vegetable of your choice.
2. Do not soak the aval for a long time as it will become soggy.
Until next time,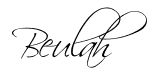 Share this post if you found it useful!