This summer I haven't made a lot of desserts with mangoes, except for this Mango and Chocolate Entremet. We have been enjoying the fruit as it is. But it's well known that I love mangoes and I love making desserts with mangoes! So this time I decided to make mango panna cotta. I have made strawberry panna cotta so I know this tastes really good and yes this made some wonderful, delicious dessert bowls, we loved it!
If you love panna cotta, you can try out this coffee panna cotta too.
MANGO PANNA COTTA
Preparation time 30 mins | Setting time 4 hrs |Makes about 4-6 dessert bowls
Recipe adapted from - here
Ingredients
My 1 cup = 240 ml
Mango Puree - 1.5 cups

Cream - 1 cup (heavy cream or low fat cream)

Milk - 1/2 cup

Sugar - 3 tbsp (or more if needed)

Gelatin - 2 tbsp (for agar agar check notes)
For the mango jelly
Mango puree - 1/2 cup

Sugar - 1 tbsp (if needed)

Gelatin - 1 tsp

Water - 1 tbsp
Here are some other Mango Recipes
Method
1. Take the milk and cream in a saucepan and mix well. Sprinkle the gelatin over this mixture and set aside for 5 minutes for the gelatin to bloom.
2. After 5 minutes, heat this mixture gently. Do not boil, if you boil the cream can curdle or over flow. Heat gently until the gelatin dissolves. Set aside to cool.
3. In a blender, add chopped mangoes to get 1.5 cups of mango puree.
4. Now add the milk+cream+gelatin mixture into the blender and blend till everything is mixed into a smooth homogeneous mixture.
5. Pour into desired dessert bowls and let set for 1 hour.
6. When the base is set, blend mangoes to get half cup of mango puree.
7. For the mango jelly - In a microwave safe bowl, take 1 tbsp of water and sprinkle the gelatin. Set aside for 5 minutes and then microwave for 30 seconds. Set aside to cool.
8. When the gelatin is cool, add it to the mango puree and mix well.
9. Add sugar if your mango is not sweet enough and mix again.
9. Bring the dessert bowls from the refrigerator and pour the mango jelly over each bowl. Tap gently.
10. Cling wrap and allow it to set for a few more hours.
Garnish and serve.
Notes
1. The amount of mango jelly needed depends on the number of dessert bowls you have used. If you need more, increase the mango puree to 3/4 cup and increase the gelatin too.
2.
You can add some cardamom for a different flavor too.
3. Adding sugar depends on the sweetness of the mango used.
4.
Instead of milk, you can use 1.5 cups of cream too or even 1.5 cups of coconut milk.
5.
For agar agar powder, use the same amount as gelatin or slightly less. Add the agar agar powder to warm water and mix well, then add it to the milk and heat well. Agar agar needs a rapid boil to activate. Please note, I have not tried this dessert with agar agar, please use your discretion.
Until next time,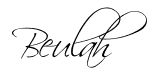 Share this post if you found it useful!