I am not a huge kesari fan, I mean, I can eat some if I'm offered but I'm not desperately in love with kesari! But my mum loves this Indian Sweet. So I make different varieties of kesari just for her. And with this pressure cooker method, it's so easy and simple to make this kesari that I don't mind making kesari often!
I got this method of making kesari from Mrs. Chithra Vishwanathan. For the original recipe please click here.
After trying this kesari, I now make all my kesari's following this same method,
although I have changed the recipe and proportions to suit my mum's preference. There is another easier way to make kesari and that is called OPOS kesari, pioneered by Mr. Rama Krishnan, for that recipe, click
here
. This is an easy, simple, no fuss, no lumps, no stirring for long, no wastage of gas, fuss free kesari!
PINEAPPLE KESARI
Preparation time 10 mins | Cooking time 30 mins | Serves 3
Ingredients
Pineapple pieces - 1/2 cup, chopped

Rava (Semolina/sooji) - 1/2 cup

Sugar - 3/4 cup

Water - 1.5 cups

Cashews - 3 tbsp

Raisins - 2 tbsp

Cardamom powder - a pinch (optional)

Salt - a pinch

Ghee - 4 tbsp

Yellow food color - a pinch

Pineapple essence - 1/4 tsp (optional)
Method
1. In a sauce pan, heat 1.5 cups of water and add the chopped pineapple pieces and let it cook for 5 minutes until the pineapple is soft.
3. Simultaneously, heat ghee in pressure cooker. Add the cashews and raisins and sauté until the cashews are golden brown and raisins are puffed up.
4. Add the rava and roast it in the ghee for about 3-4 minutes. Rava should be hot while adding the water to it.
5. Meanwhile let the water with sugar and pineapple keep boiling in the adjacent stove.
6. When the rava is hot, slowly add the water to the rava, stirring as you add the water.
7. Stir well and add the cardamom powder and salt. Mix well.
8. Now close the pressure cooker and put the weight on. Switch off the gas. Keep the cooker closed for 25 minutes.
9. Open and stir.
Enjoy lump free delicious kesari! Kesari is best served either hot or warm.
Notes
1. Make sure you cook the pineapple well initially before adding the sugar. Only then the pineapple will be soft otherwise it will be crunchy.
2. If you want the pineapple flavor to dominate, then don't add the cardamom powder.
3. If you have pineapple essence, you can add that. I did not add since I don't have any pineapple essence at home.
4. While cooking the pineapple in 1.5 cups of water for 5 minutes, make sure the water doesn't reduce too much because we need a total of 1.5 cups of water to cook the rava.
5. Adjust the amount of sugar as per your preference.
6. The roasted rava and the water-sugar mixture should be very and equally hot.
7. If the rava sticks to the cooker while roasting, add some oil or ghee to loosen it up.
8. Use good quality rava.
Until next time,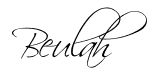 Share this post if you found it useful!