Plain, simple cakes are always special cakes. You can have it anytime of the day and you can serve it to anybody - old or young and everybody will absolutely love. Such is
this hot milk sponge cake. So easy to make and it's such a soft and spongy cake. For sure, adding hot milk to the batter towards the end, makes this cake extra soft. So if you're looking for an old fashioned sponge then look no further than this!
You could top this with strawberries and cream or some chocolate sauce, it will taste divine. But we just love this plain!
HOT MILK SPONGE CAKE
Preparation time 15 mins | Baking time 40 mins | Serves 12-14
Recipe source - here
Ingredients
Eggs - 4

Sugar - 2 cups

Unsalted butter - 10 tbsp (142 gms)

Flour (maida) - 2 and 1/4 cup

Baking powder - 2 and 1/4 tsp

Full fat milk - 1 and 1/4 cups

Vanilla extract - 2 tsp

Salt - 1 tsp
Method
1. Pre heat the oven to 180 degrees C. Grease and line a 9 or 10 inch cake pan.
2. Add the eggs 2 at a time along with vanilla and beat well for about 5 minutes until light and fluffy and lemon colored.
3. Add the sugar and beat again. Sift in the flour, baking powder and salt. Beat lightly until there are no lumps. Do not over beat the batter.
4. In a saucepan, take the milk and butter. Heat it until the butter melts fully.
5. Slowly add this heated milk to the batter and mix the batter little by little.
6. Pour the batter into the prepared pan. The batter will be thin.
7. Bake in the pre heated oven for about 35-40 minutes
or until the skewer comes out clean. I baked for 35 mins
and then reduced the temperature to 150 C and baked for 10 more minutes .
8. Once done, remove from the oven and let it cool for 15 mins. Then remove the cake from the pan and let it cool completely.
Notes
1. This cake batter is very thin. So if you're using a springform pan, make sure the sides close well. Otherwise your batter will flow out.
2. I used granulated sugar but pulsed it in a blender after measuring it.
3. You can bake these as cupcakes also.
4. Make sure all the ingredients are at room temperature and also make sure you do not over beat the batter. Otherwise you will not get a soft cake.
Until next time,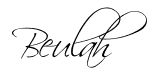 Share this post if you found it useful!