I had no idea of making this ice cream but when I make the Brooklyn Blackout Cake, I had about 1 cup of chocolate custard left over. So I decided to use it while making chocolate ice cream. And it turned out to be an awesome idea!
This custard turned a simple chocolate ice cream into an exotic ice cream! Everybody loved this ice cream so much that now a days, whenever I make chocolate ice cream, I make the custard exclusively to add to it!
CHOCOLATE CUSTARD ICE CREAM
Preparation time 30 mins | Setting time 8 hours | Makes 1.5L
Ingredients
For the chocolate custard
Caster sugar - 63 gms

Dark chocolate - 100 gms

Full fat milk - 250 gms

Corn flour - 25 gms

Coffee powder - 1 tsp

Vanilla - 1 tsp

Salt - a tiny pinch
For the ice cream
Heavy whipping cream - 250 ml (I used tropolite)

Fresh cream - 250 ml

Condensed milk - 1/2 cup

Chocolate custard

Chocolate chips - 1 cup

Vanilla extract - 1 tsp
Method
1. For the custard -
Make the custard first as it needs to rest awhile before we can use it in the ice cream.
2. Take the chocolate and coffee granules in a microwave safe bowl and melt it and set aside. Add about a 1/4 cup of milk to the corn flour and mix well without any lumps.
3. Take the remaining milk in a sauce pan, add the sugar, cornflour mixture, melted chocolate and salt.
4. Keep the sauce pan in medium flame and stir for about 5-7 minutes until the custard becomes thick.
5. Take it off the flame, add the vanilla and let it cool down. Then cover and let it rest for about 2 hours till it becomes thick.
6. To make the ice cream - Take 1 cup of cream in a steel bowl, add the vanilla to it and whip for about 5 minutes until it reaches a soft peak stage.
7. Add the fresh cream and beat again for 3 minutes.
8. Add the chocolate custard and beat well until it's fully incorporated.
9. Add the condensed milk and beat again.
10. Add the chocolate chips and mix well.
11. Transfer to a container and cling wrap and let it set in the freezer for 8 hours. I left it overnight.
12. Scoop out and enjoy!
Notes
1. I have used all the chocolate custard.
2. You can add the custard little by little and beat well to incorporate.
3. Make sure the custard is at room temperature.
4.
I have used non dairy whipping cream (which is pre sweetened) as that is what I get here, if you use dairy whipping cream, use 2 cups of it and increase the condensed milk. No need to add the fresh cream then.
5. You can add anywhere between 1/3 to 1/2 cup of condensed milk depending on your taste and preference.
Until next time,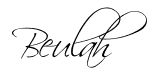 Share this post if you found it useful!