Few months back I suddenly suffered from severe knee pain. It was probably because of climbing all those stairs with the heavy school bags of my kids! Whatever the reason, I was struggling quite a lot with it and my maid suggested this recipe. I did some research on it and found out that this keerai has some anti inflammatory properties and it's quite rich in anti oxidants too. It is hailed as a natural joint pain reliever! In English it is called as Balloon Vine leaves.
So I decided to give it a go. And to my pleasant surprise, my knee pain has disappeared without any conventional medicine or treatment. From then on, I make it a point to include this keerai in our diet regularly.
This recipe is easy and simple to make and the best part is, I can give my kids too and they are quite excited to see the green dosa and eat it without a fuss!! There are 2 ways to make this dosa. You can add the cleaned leaves while grinding the idli dosa batter or you can make it like how I have done below. I find this method more simpler.
MUDAKATHAN KEERAI DOSAI
Preparation time 10 mins | Cooking time 5 mins per dosa | Makes about 10
Ingredients
Idli Dosai batter - 2 cups

Mudakathan keerai - 1 cup, packed

Coriander leaves - 2 tbsp

Curry leaves - 2 sprigs

Red chilli - 1 or 2

Cumin seeds - 1 tsp

Salt - as needed
Method
1. Pluck the mudakathan keerai leaves and wash well.
2. Add it to a blender and add the coriander leaves, curry leaves, red chilli and cumin seeds.
3. Add little water and blend to a smooth paste.
4. Take 2 cups of idli dosa batter in a large bowl. Add the ground mudakathan keerai to the batter and mix well. Add the required salt. Now the batter is ready.
5. Heat the dosa tawa and grease it well with oil.
6. When the tawa is hot, pour a ladle full of batter on the tawa and spread it in circular motion.
7. Drizzle oil around the sides and middle of the dosa. Wait for about 3 minutes and flip the dosa to cook the other side.
8. After 2 minutes, remove and serve with sambar or chutney.
Notes
1. I have made this dosa without adding coriander leaves, curry leaves and cumin seeds. It still turns out fine. Adding all these makes the dosa more tasty.
2. If you have left over batter, refrigerate it. Try to use up the batter within 2 days. Hence I add the keerai to only 2 cups of dosa batter.
3. You can add red chilli or green chilli. Or leave the chilli out if your kids won't like it.
4. You can also break open an egg on this dosa and make a mudakathan keerai egg dosai.
Until next time,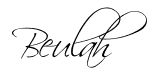 Share this post if you found it useful!