I was introduced to this khichidi by my perima when she came to Chennai. She lives in Delhi and they make this often in her house. We had gone shopping and came home late and when we were thinking about ordering food from a restaurant when she made this khichidi so quickly and we enjoyed a simple home cooked meal.
I loved the taste of this khichidi so much that I made a note to try this out later. But I completely forgot about it until I came across this recipe and I made it for my family and we all loved it. Now I make this recipe quite often at home except I make it with millets. Check out this varagu arisi moong dal khichidi.
MOONG DAL KHICHIDI
(My 1 cup = 240 ml)
Preparation 10 mins | Cooking time 15 mins | Serves 3
Ingredients
Rice - 3/4 cup

Moong dal - 3/4 cup

Onion - 2, chopped

Tomato - 4, chopped

Turmeric powder - 1 tsp

Coriander leaves - few chopped

Water - 4.5 cups

Salt - to taste

Green chillies - 3

Ghee - 1 tbsp
To Temper
Oil - 2 tbsp

Mustard seeds - 1/2 tsp

Urad dal - 1/4 tsp

Curry leaves - 1 sprig

Cumin seeds - 1/2 tsp
Method
1. Wash the rice and dal and set aside.
2. In a 5L pressure cooker, heat the oil and add the mustard seeds, cumin seeds, curry leaves and urad dal.
3. When it splutters, add the chopped onions. Saute until the onion turns translucent.
4. Add the tomatoes and cook for 3 minutes until mushy.
5. Add the turmeric powder and cook for 3 minutes.
6.
Add the washed rice and dal, add water and salt.
Close the cooker and cook for 4 whistles.
7. Once done, open after the pressure settles and add ghee and chopped coriander leaves and mix well.
Notes
1. I used only 1 green chilli since my kids don't eat spicy food. You can add 3 -5 chillies or add red chilli powder and garam masala powder. We love it with only turmeric powder. Simple food, comfort food!
2. If you have time, you can soak the rice and dal for 30 minutes.
3. You can add some ginger garlic paste too.
4. You can use 1/2 cup of dal or even 1/3 cup. But adding more dal makes it more tasty.
5. This khichidi will thicken with time since we are adding lots of dal, so serve it hot.
Until next time,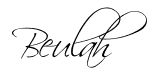 Share this post if you found it useful!