I love to bake marble cakes, not only does it taste good but the blend of chocolate with some other flavor is just awesome, I never get tired of it! Whenever I have ripe bananas, I always go with baking any one of my favorite banana bakes but this time I decided to bake this beautiful banana chocolate marble cake and it was so good!!
This cake is so very soft and moist that it wasn't even easy to cut a perfect slice! As soon as I baked this cake, it almost got over! I had 2 slices remaining and I served it to my prayer group buddies the next day and I was asked where I bought it! It was truly delicious!!
CHOCOLATE BANANA MARBLE CAKE
Preparation time 20 mins | Baking time 1 hr 10 mins | Makes 1 9x5 inch loaf
Recipe from here
Ingredients
(My 1 cup = 240 ml)
All purpose flour (maida) - 1 and 3/4 cup

Sugar - 1 cup

Unsalted butter - 1/2 cup (113 gms)

Eggs - 2 large

Banana - 1 cup mashed, from 2-3 medium bananas

Sour cream - 1/2 cup (I used yogurt)

Semi sweet chocolate chips - 85 gms (3 ounce/heaping 1/2 cup)

Cocoa powder - 2 tsp

Baking soda - 3/4 tsp

Cinnamon powder - 3/4 tsp

Vanilla - 1 tsp

Salt - 3/4 tsp
Method
1. Pre heat the oven to 180 degrees C and grease and line a 9x5 inch loaf pan.
2.
In a large bowl, beat the butter and sugar until light and creamy.
3.
Add the eggs one at a time along with vanilla and beat well.
4.
Add the mashed banana and beat again. Add the yogurt (or sour cream) and beat again.
5.
Sift in the flour, baking soda, cinnamon powder and salt. Beat until combined. Do not over beat the batter.
6.
Melt the chocolate in a microwave or a double boiler. Add the cocoa powder and mix well.
7.
Now take 1 cup of the batter and add it to the melted chocolate. Mix it well.
8. Take the greased pan and add alternate scoops of the plain banana batter and chocolate batter.
9. Take a knife and swirl lightly. I used a butter knife to swirl.
10. Place the pan in the pre heated oven and bake for 1 hour and 10 mins or until a skewer comes out clean.
11. Remove the pan and let it cool for 10 minutes and then remove the cake from the pan and cool completely.
Notes
1.
I used yogurt instead of sour cream and it worked well.
2.
Do not swirl too much otherwise the cake will just look like a chocolate cake. Swirl just twice or thrice.
Until next time,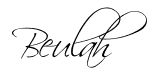 Share this post if you found it useful!