One of the frequent tea time dish in our house is either idli upma or this masala idli recipe. In most homes, there is always some idli left over everyday and this is a wonderful way to finish up the left over idlis. Very quick and simple to make and everybody loves it too. Also if there are days when your idli just doesn't come out well, you can very well make this dish.
Check out the crispy baked idli which is also made with left over idli.
MASALA IDLI
Preparation time 15 mins | Cooking time 15 mins | Serves 2-3
Ingredients
Left over idli - 8

Onion - 1, chopped

Tomato - 2, chopped

Ginger garlic paste - 1 tsp

Turmeric powder - 1/4 tsp

Coriander powder - 1 tsp

Cumin powder - 1 tsp
Fennel powder - 1/2 tsp

Garam masala - 1 tsp

Pepper powder - 1/4 tsp

Red chilli powder - 1/2 tsp

Lemon juice - 1 tsp

Coriander leaves - few chopped

Salt - to taste
To Temper
Oil - 2 tbsp

Mustard seeds - 1/2 tsp

Urad dal - 1/4 tsp

Cumin seeds - 1/2 tsp

Curry leaves - 1 sprig (I used curry leaves powder)

Green chillies - 3, slit

Hing - a pinch
Method
1. Keep the idlis in the fridge for 1 or 2 hours and then cut into cubes.
2. In a pan, heat oil and add the mustard and cumin seeds. When it splutters, add the urad dal and curry leaves.
3. Add the chopped onions, green chillies and some salt. Saute until the onions turn translucent.
4. Add the ginger garlic paste and saute until the raw smell leaves.
5. Add the chopped tomatoes and cook until it becomes soft.
6. Then add all the masalas mentioned. Add 1/4 cup water and cook for 3 minutes.
7. Now add the cubed idlis and mix well with the masala. Keep mixing until the idli is coated well with the masala.
8. Add the lemon juice and mix again.
9. Add some chopped coriander leaves and switch off.
Notes
1. It is important to keep the idlis in the fridge before chopping them. Otherwise when you add the chopped idlis to the masala, it will start to crumble.
2. Adjust the spice level and masalas to your preference.
3. I always grind my ginger garlic paste along with mint leaves, hence the green color. You can add the mint leaves separately or skip it.
Until next time,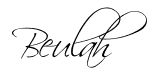 Share this post if you found it useful!