My children love Peppa Pig! Since they love Peppa so much, they love anything that is related to the show! I usually make these Peppa Pig chocolates for them and they love it!
I have always wanted to make a Peppa Pig cake for their birthdays. This year for my son's 5th birthday, I made a simple and easy Peppa in muddy puddles cake.
I used the Peppa toys on the cake, if you know to use fondant then you can make the characters in fondant and add it to the cake.
PEPPA PIG CAKE
Total preparation time 90 mins
Things needed
Method
1. Frost the cake with ganache and stick the wafer rolls all around the cake.
2. Put a bow around the rolls to keep it in place.
3. Melt the ganache in the microwave for 5 seconds and pour it in the middle of the cake.
4. Place the peppa toys in the middle just as if they are playing the muddy puddles.
That's it, the peppa cake is ready!
Notes
1. You can add more wafer rolls around the cake and make it tightly packed as a fence.
2. You can use kitkats instead of these rolls like I've used in this anti-gravity cake.
3. These wafer rolls because soft if kept out for long. So if you are not going to cut the cake immediately, it's better to use kit kat than these rolls.
4. You can use any cake of your choice, I used this Best Ever Chocolate Cake.
5. Check this link on how to make ganache.
Until next time,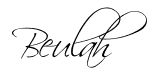 Share this post if you found it useful!