Growing up, I used to love the milky bar chocolate and now, I still love white chocolate. My family does not like the taste of white chocolate so I almost never make any desserts with white chocolate. They like this dark chocolate fudge which I make often.
I made this white chocolate fudge to finish up some of the left over white chocolate from making this white chocolate mango mousse cake. Ans as always I simply loved this fudge!
I added some dark chocolate chips to the fudge, you can add some chopped walnuts and it will taste really good!
WHITE CHOCOLATE FUDGE
Preparation time 10 mins | Makes about 18-20
Adapted from here
Ingredients
White chocolate - 250 gms

Condensed milk - 200 gms

Butter - 15 gms

Salt - a tiny pinch

Chocolate chips - 2 tbsp
Method
1. Grease a small 4*4 inch pan, I used a small disposable cake pan.
1. Melt the chocolate, butter and condensed milk in a microwave or double boiler.
2. Add the chocolate chips and mix.
3. Pour into the mould and let it set. Then cut into squares and serve.
Notes
1. I live in a hot city and this fudge stays good only in the fridge, once out of the fridge it becomes sticky.
2. To make the fudge more firm, you can increase the amount of white chocolate and reduce the amount of butter.
3. The chocolate chips will melt a little in the heat and change the color of the fudge, if you don't want that to happen, then wait for the fudge to cool down before adding the chocolate chips or skip the chocolate chips.
4. You can also add 1/2 cup of chopped toasted nuts like walnuts or almonds.
5. You can avoid the salt.
Until next time,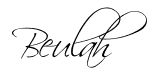 Share this post if you found it useful!