Fried rice is a Chinese recipe but with an Indian twist to it. This is one of the most favorite rice recipes that my children enjoy. Whenever we go out to eat, this is the rice my daughter always orders.
Since they like it so much, I make different version of fried rice at home and it is easy to pack for lunch boxes too.
VEGETABLE FRIED RICE
Preparation time 20 mins | Cooking time 20 mins | Serves 2
Ingredients
Cooked basmati rice - 1 cup

Oil - 2 tbsp

Garlic - 5 pods chopped

Spring onion - 1/4 cup

Beans - 1/3 cup

Carrot - 1/3 cup

Cabbage - 1/3 cup

Capsicum - 1/3 cup

Soya sauce - 1 tsp

Vinegar - 1 tsp

Pepper powder - 1 tsp

Spring onion greens - 2 tbsp
Other fried rice recipes
Method
1. Cook the basmati rice with a tsp of oil and cool it completely.
2. In a wok heat the oil and add the chopped garlic. Keep the flame in medium to low and saute the garlic until a nice aroma arises. Do not let the garlic burn.
3. Add the spring onions and saute until it turns translucent.
4. Add the beans and carrot and cook in high heat for 3-5 minutes.
5. Add the cabbage and capsicum and cook for another 3 minutes.
6. Add the vinegar, soy sauce, pepper powder and salt. Mix well.
7. Add the cooked and cooled rice and mix well without the rice breaking.
8. Add the spring onion greens.
Notes
1. Adjust pepper powder according to taste.
2. You can add some sweet corn or peas too. Make sure it's pre cooked and then add it in.
3. Do not add too much of soy sauce.
4. You can add some chilli sauce too.
Until next time,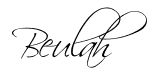 Share this post if you found it useful!