My husband and me don't drink coffee or tea at home but when my father in law visits our home, I make tea for him. And he always prefers this ginger cardamom tea. It is a flavorful tea and tastes good. Even a non tea drinker like me enjoys this version of tea!
GINGER CARDAMOM TEA
Preparation time 5 mins | Cooking time 3 mins | Serves 1
Ingredients
Milk - 1 and 1/4 cup

Tea dust - 1.5 tsp (or as per taste)

Sugar - 2 tsp (or as per taste)

Ginger - 1 inch piece

Cardamom - 2
Method
1. Take the ginger and cardamom in a mortar and crush it well with a pestle.
2. Heat the milk in a sauce pan and add the tea dust and the crushed ginger and cardamom.
3. Let it boil and cook for a couple of minutes.
4. Add the sugar and continue to boil the tea until you get the desired color and taste.
5. Strain the tea and serve!
Notes
1. Crush the cardamom roughly and add it in the milk with the skin.
2. You will get a little more than a cup of tea.
3. Use a cloth strainer to strain the tea perfectly without any remnants.
Until next time,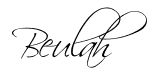 Share this post if you found it useful!