2 kg Chocolate Cake Recipe | Chocolate Cake | Rich Moist Chocolate Cake Recipe - In this recipe, we will see how to make a rich, moist, chocolaty chocolate cake recipe.
Ingredients
Melted butter - 1/2 cup

Sugar - 1.5 cups

Eggs - 2

Vanilla - 1 tsp

Buttermilk - 3/4 cup (Milk 3/4 cup + 1 tsp vinegar)

All purpose flour (Maida) - 2 cups

Cocoa powder - 1/2 cup

Baking powder - 1 tsp

Baking soda - 1 tsp

Salt - 3/4 tsp

Instant coffee powder - 3/4 tsp

Chocolate chips - 1 cup
Watch the video in English
1. Take a 9 inch cake tin and line it with butter paper or parchment paper. Grease it well.
2. Pre heat the oven to 180 degrees C for 15-20 mins.
3. Then make the buttermilk, take the warm milk and add vinegar to it and mix well. Set aside.
4. Dust the chocolate chips with little flour so that it won't sink to the bottom of the cake.
5. To make the batter, take the melted butter and powdered sugar in a large bowl and beat well for 2 mins.
6. Then add the eggs, add one egg at a time and beat well. Then add the vanilla and buttermilk beat again till it's well combined.
7. For the dry ingredients, place a sieve over the bowl and add the maida, cocoa powder, baking powder, baking soda, salt and coffee powder. Sieve it into the bowl.
8. Mix the wet and the dry ingredients gently. Do not overmix the batter.
9. Add the chocolate chips and fold it in. Tap the pan lightly on the counter to remove the air bubbles and bake in the pre heated oven for 60 mins.
10. Put a skewer or tooth pick inside the cake, if it comes out clean then it's done otherwise bake for a little longer.
11. Wait for the cake to cool completely and then remove the cake from the tin.
Enjoy the delicious fudgy cake!
Notes
1. If you have ready made buttermilk, you can use that.
2. I usually don't frost this cake as it is so tasty to eat by itself. This time, I used this cake to make my mother's day cake.
Bible blessing - Commit your works to the Lord and your plans will succeed. Proverbs 16:3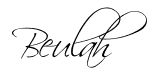 Share this post if you found it useful!