I am a South Indian and I was never good at making soft chapathis!! I can make super soft idlis and cakes easily but I always faltered when it came to chapathi and somehow I never liked making it. But, now I can happily say that I've mastered the art of making soft chapathi!! If you are a beginner then all I can say is, never give up. Keep practicing and you will end up making lovely soft chapathi!
Few tips
There are many aspects to making a soft chapathi. Here is a list that I have learnt from my trial and error.
1. Add warm to hot water to the flour. Adding hot water makes the dough soft and pliable. Add water little by little and knead till the dough comes together.
2. You can also add warm milk to make the dough. Milk also makes the dough soft.
3. Add a tsp of oil to the flour while kneading. That also makes the dough soft.
4. Knead the dough well so that gluten is formed. Use your knuckles or the palm of your hand and knead the dough atleast for 10 minutes.
4. Roll the dough evenly. The chapathi should not be too thick. Also it is important that the rolled out dough is not thick at one end and thin at the other. It should be of even thickness to get a nice puffed up chapathi.
5. Let the dough rest for atleast 45 minutes to 1 hour.
6. It is best to cook the chapathi as and when you roll it out rather than to roll out all the chapathi and cooking it one by one. If your not confident in this, then cook 3 or 4 at a time.
7. Cooking the chapathi is also important. Make sure the tawa is heated up before you place the rolled dough. Do not keep flipping the chapathi many times and burning it. Wait for the bubbles to appear and flip just a few times.
8. Place the cooked chapathi in a hot pack. You can apply some butter or ghee over it.
CHAPATHI
Preparation time 15 mins | Cooking time 10 mins | Makes 6
Ingredients
Whole wheat flour - 1.5 cups

Hot water - 3/4 cup (approximately)

Salt - 1 tsp (or to taste)

Oil / ghee - 1.5 tsp + more for cooking
Method
1. Take the flour in a wide bowl/vessel. Add the salt and 1 tsp oil and mix in with the flour without any lumps.
2. Add the water little by little and knead it well and bring it all together into a ball.
3. Add this stage, add 1/2 tsp oil and continue to knead with the palm of the hands until it becomes a soft pliable dough.
4. Then add little oil on the dough and keep it covered for 20-30 minutes atleast.
5. After the resting time, take the dough and lightly knead it again and break off small balls, roll it well and keep it aside.
6. Take one ball of dough and press it lightly, dust some dry flour over it and place it on the rolling stone and roll it into a round disc.
7.
If you want a perfect
round shape, then make an impression with a round bowl and remove the excess.
8. In the meantime, heat the
tawa
. When the
chapathi
is rolled, place it on the hot
tawa
.
8. Wait for 20 seconds until small bubbles appear. Then flip the chapathi and again wait for 10 seconds until bubbles appear.
9. Flip it again and add 1/2 tsp of oil or ghee and lightly press the chapathi with the ladle or a cotton cloth. The chapathi will puff up.
10. Now flip it again and press around until it puffs up and remove it from the flame.
11. You can apply some butter or ghee over the chapathi and place it in the hot box.
Notes
1.
You can add warm milk also to make the dough.
Until next time,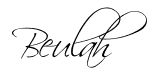 Share this post if you found it useful!