This is a soft and moist cake made with ripe bananas. This recipe uses oil instead of butter and that makes the cake more moist
. I love the combination of chocolate and banana, there are too many recipes in this blog with a chocolate and banana combination and it is a never fail combo especially with a hint of cinnamon. Top it with some chocolate ganache and you have a treat in your hands!
CHOCOLATE BANANA ZEBRA CAKE
Preparation time 20 mins | Baking time 40 mins | Serves 16
Adapted from - here
Ingredients (My 1 cup = 240ml)
All purpose flour (maida) - 1.5 cups

Sugar - 3/4 cup

Cocoa powder - 2 tbsp

Milk - 1/4 cup + 1 tsp

Mashed banana - 1 cup

Oil - 3/4 cup

Eggs - 3

Baking powder - 2 tsp

Vanilla - 1 tsp

Cinnamon powder - 1/2 tsp

Salt - 1/2 tsp
Method
1. Preheat the oven to 180 degrees C. Line and grease an 8 inch round cake tin.
2. In a large bowl, take the eggs and vanilla and beat it until light and fluffy.
3. Add the sugar and beat again.
Add in the oil and milk and beat again until combined.
4. Add the mashed banana and beat again.
5. Sift in the flour, baking powder, cinnamon powder and salt.
6. Beat until just combined. Do not overbeat.
7. Take 1 cup of the batter and pour it into another bowl.
8. Add 2 tbsp cocoa powder and 1 tsp milk to the chocolate batter and mix well.
9. Now pour 1 ladle full of the white batter into the cake tin, follow it immediately with 1 ladle of chocolate batter.
10. Keep alternating the batters and pour one after the other. Do not stop in between, then the gap will increase in the zebra stripes pattern.
11. Then take the pan and place it in the pre heated oven and bake for 35-40 minutes or until a skewer comes out clean.
12. I baked at 170 degrees C for 35 minutes and at 150 for 10 minutes.
13. Let the cake cool for 20 minutes in the pan and then remove the cake from the tin.
Notes
1. Here is a recipe post on how to make ganache, if you want to pour it over the cake.
2. I used granulated sugar but powdered it before using.
3. Each oven is different, keep watch on the timings.
Until next time,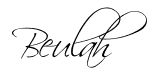 Share this post if you found it useful!